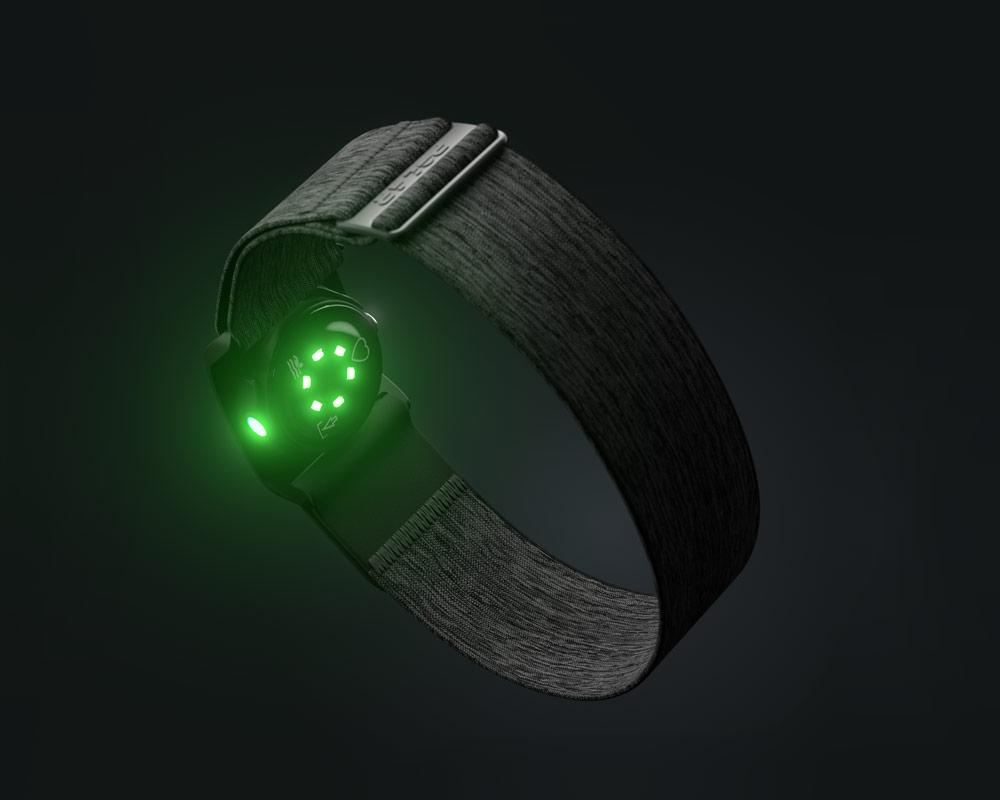 CONCENTRATE ON YOUR FLOW & SEE YOUR PROGRESS
When your freedom is number one for you, Polar Verity Sense is your go-to choice.
Just slip Polar Verity Sense on your arm and you're ready to go with your flow. And you'll still get all your data – when it best suits you.
CONNECT & FOLLOW YOUR WORKOUT IN REAL TIME
When you connect your Polar Verity Sense to your phone or watch for your workout, you'll know moment by moment where you are with your session and you can adjust intensity when necessary.
RECORD YOUR WORKOUTS WITH INTERNAL MEMORY
The internal memory on Polar Verity Sense saves your workout when you want to be free as a bird and just listen to what your body is telling you.
USE SOLO OR WITH PHONE
…or with your sports watch, gym equipment, indoor cycling apps, at your fitness club. With two simultaneous Bluetooth connections and ANT+ broadcast the number of available use options really is staggering.
GET ALL YOUR DATA IN THE POOL
Polar Verity Sense tracks your heart rate, pace, and distance in the pool with swimming mode. It sits comfortably against your temple in the innovative swimming goggle strap clip that's designed to suit the majority of available swimming goggles.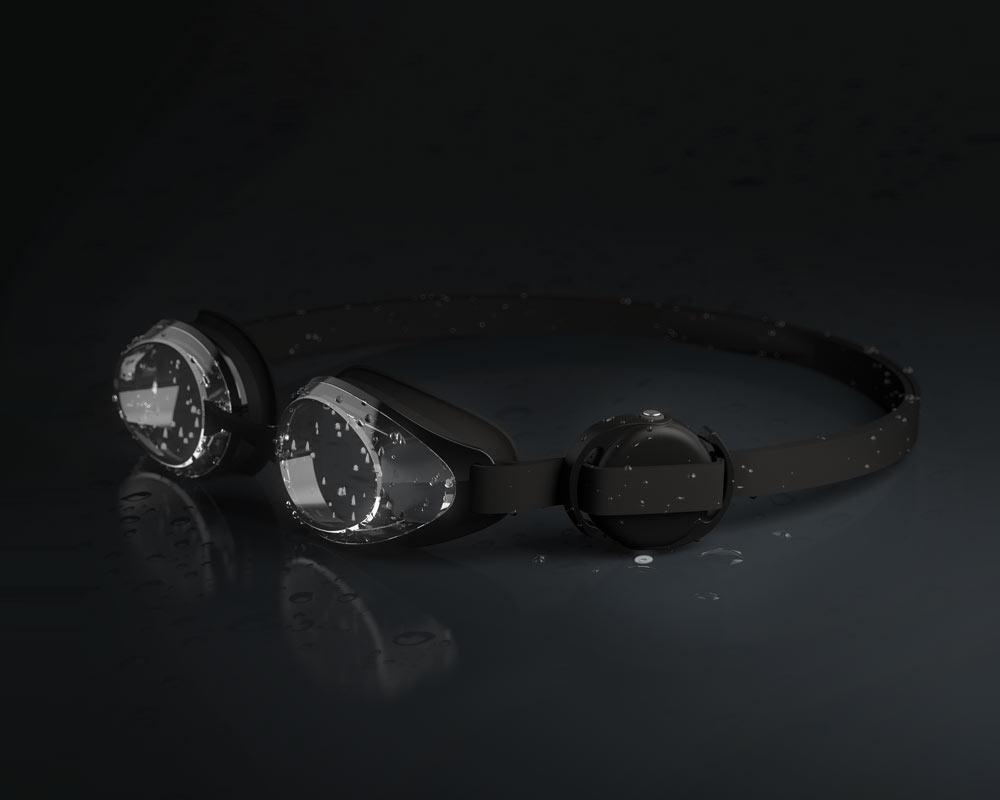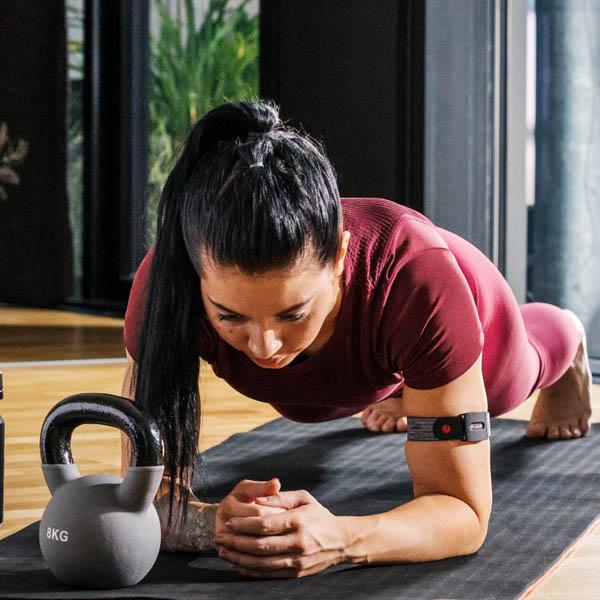 WEAR ON ARM OR TEMPLE – OR ANYWHERE THAT SUITS YOUR SPORT
Track your heart rate super conveniently from your lower and upper arm and from your temple when you're swimming – but that's not all. You should know that you're not limited to these options.
Simply and ingeniously, you can detach the sensor from its armband and holder and wear it anywhere under tight-fitting clothing. Just make sure the optical heart-rate sensor sits nice and tight against your skin. So, whatever your sport, Polar Verity Sense adapts 100%.
Go for full freedom of movement with the Polar Verity Sense optical heart rate sensor. It tracks all your sports reliably and conveniently on your arm so that you can concentrate fully on what you love. Any sport, any time – quantified.
Polar Verity Sense is a versatile high-quality optical heart rate sensor that measures heart rate from your arm or temple. Polar Verity Sense is a great alternative to heart rate chest straps and wrist-based devices. You can use it with the product's armband, swimming goggle strap clip, or just place it anywhere snug and firm against your skin.
Polar Verity Sense allows maximum freedom of movement and works in countless different sports. As a highlight, Polar Verity Sense records heart rate, distance, pace and turns when you swim in the pool. You can record your workouts in the internal memory and transfer workout data to your phone afterward or you can connect it to a compatible device and follow your heart rate in real-time during your workout.
Comfort:

Polar Verity Sense keeps your wrist free for maximum comfort and freedom of movement. Just slip it on your arm, clip it on your swimming goggles, or place it snug and firm against your skin under tight-fitting clothing.

Convenience:

With only one button, using Polar Verity Sense couldn't be easier. Just switch it on and then put it on your arm or temple and you're ready to start your workout right away.

Connectivity:

Bluetooth® and ANT+ guarantee a large variety of devices that you can connect Polar Verity Sense with. You can have two simultaneous Bluetooth connections.

Diversity:

Polar Verity Sense suits countless different sports. You can either follow your heart rate in real-time on a connected device or app or record your session and transfer your data to your phone afterward.

Swimmer's best companion:

Conveniently in its swimming goggle strap clip against your temple, Polar Verity Sense tracks your heart rate, swimming turns, distance and pace automatically in the pool.
KEY FEATURES

High-quality optical heart rate tracking (6 LED solution)
Long battery life: 24 hours on a single charge
Internal memory: 16 MB, 600 hours of training time
Extremely easy to use
Works with all Polar Bluetooth® devices, most sports and smart watches, Polar Flow and many other fitness apps
Works with ANT+ devices such as gym equipment and cycling computers
Two simultaneous Bluetooth® connections and ANT+ broadcast: You can stream your heart rate simultaneously to two different receiving Bluetooth devices and as many ANT+ devices as you wish
Records heart rate, swimming turns, distance and pace automatically in swimming pool with the specific swimming mode
Bluetooth Low Energy range is 150 m
Waterproof (50 m)
Machine-washable detachable textile armband & swimming goggle strap clip and a handy storage pouch
Chargeable battery
Updatable firmware
Will not work with 5kHz Equipment
⚠ Ca Residents: Proposition 65 warning
WITNESS YOUR DATA COME ALIVE
Discover Polar Flow, the ultimate training platform that breathes life into all your data. With extensive training analysis tools, an automatic training diary, progress reports, and much more, Polar Flow will help you achieve all your training goals.
SYNC YOUR DATA TO OTHER SERVICES
With Polar Flow, you can automatically sync all your training data to other apps as well, such as Strava or TrainingPeaks.