Garmin Descent Mk3i Watch-Style Dive Computer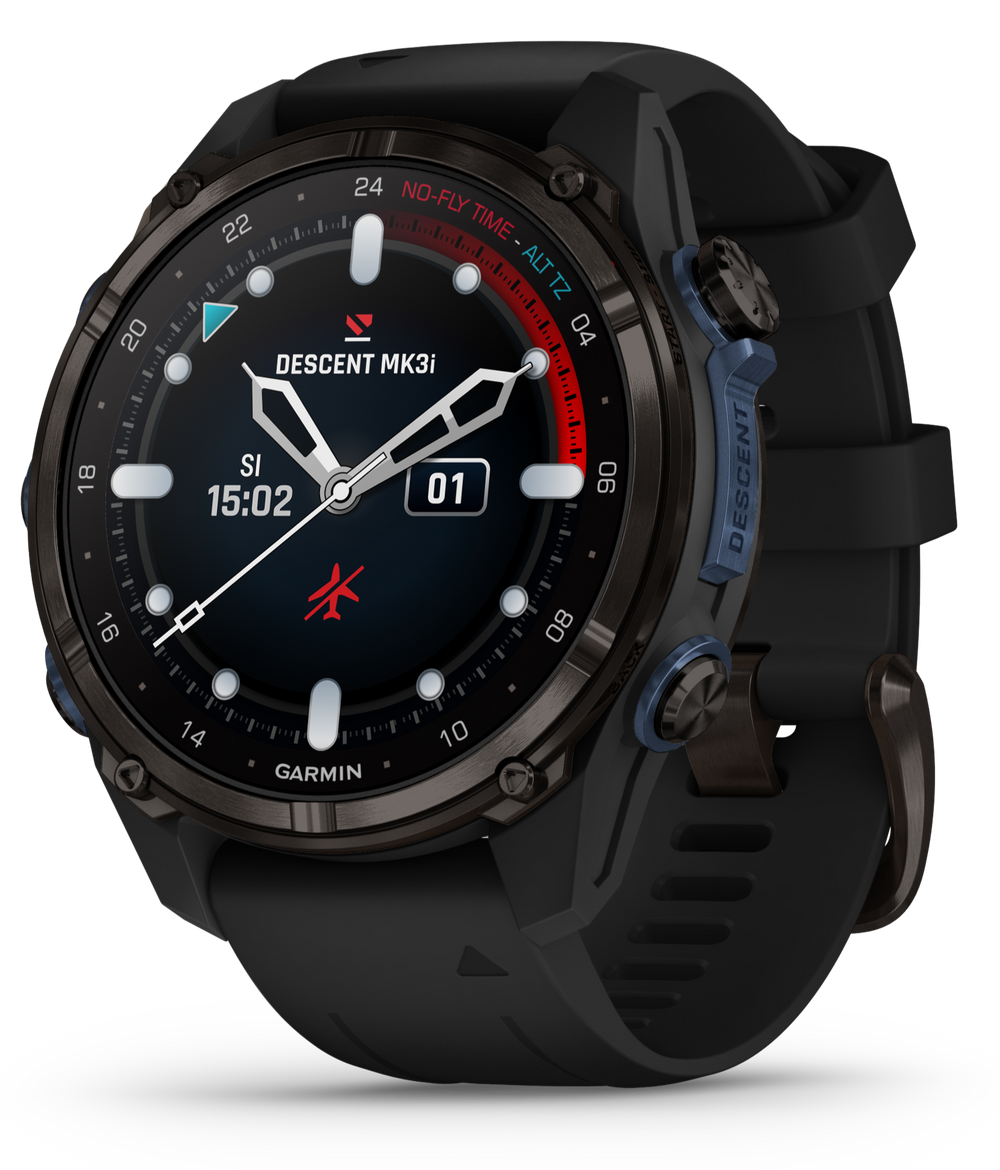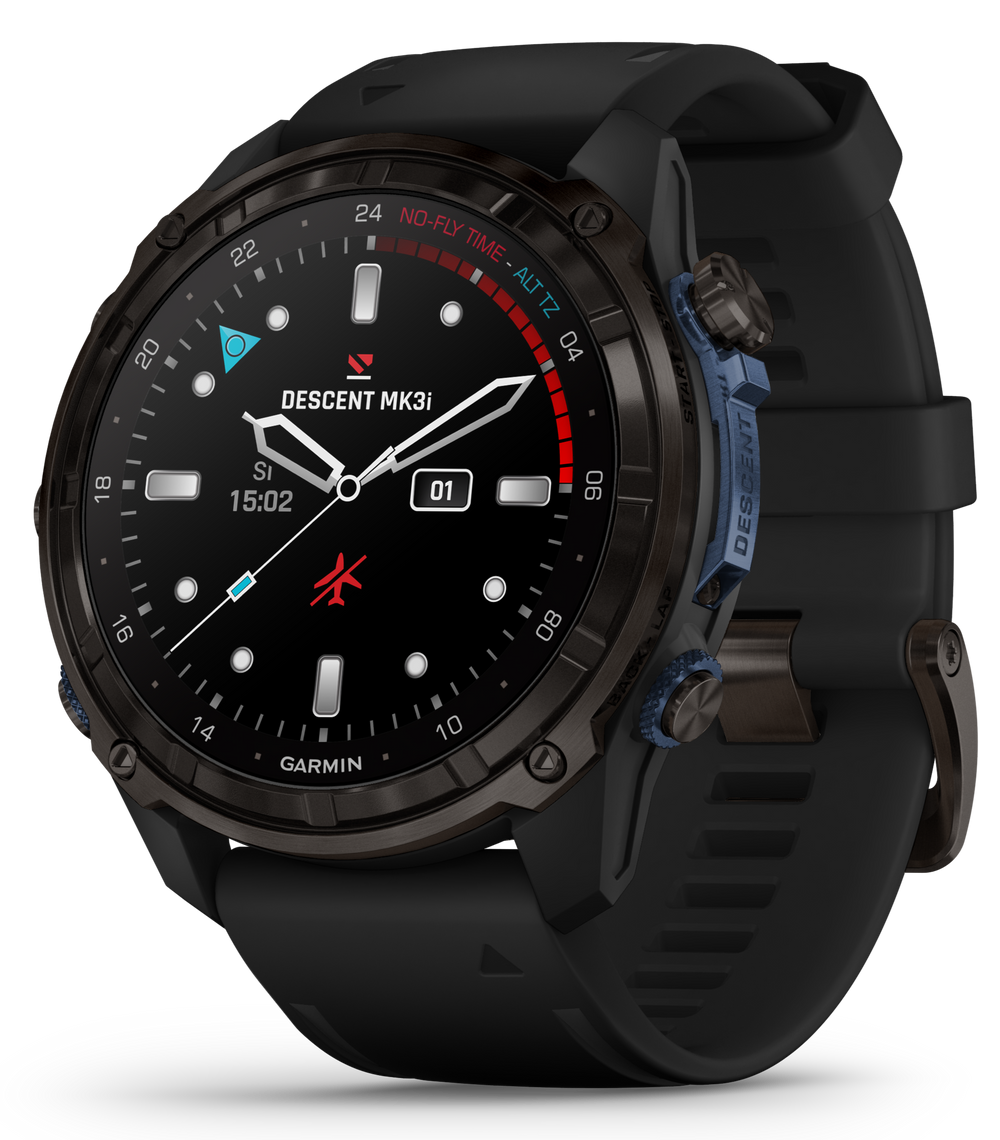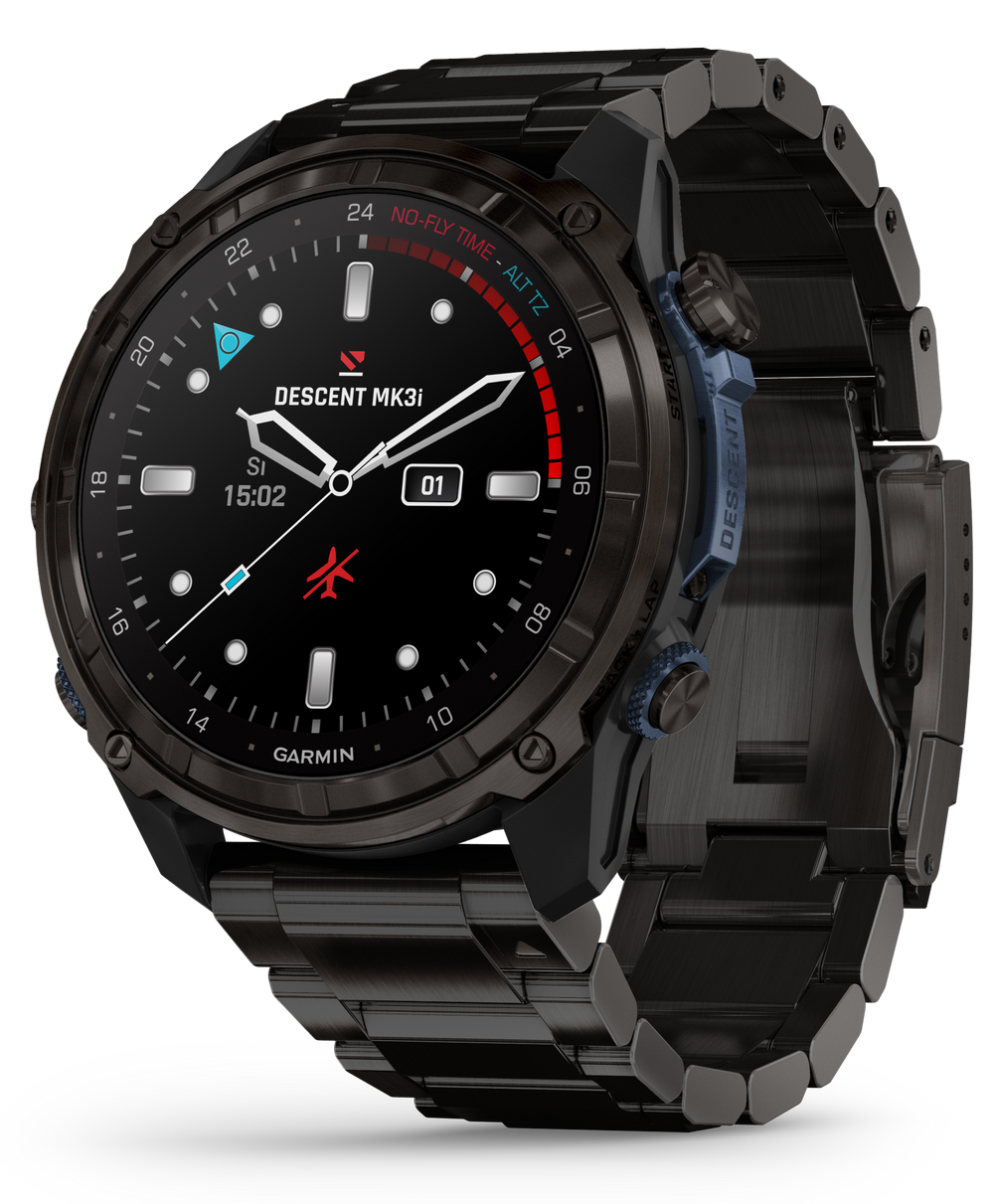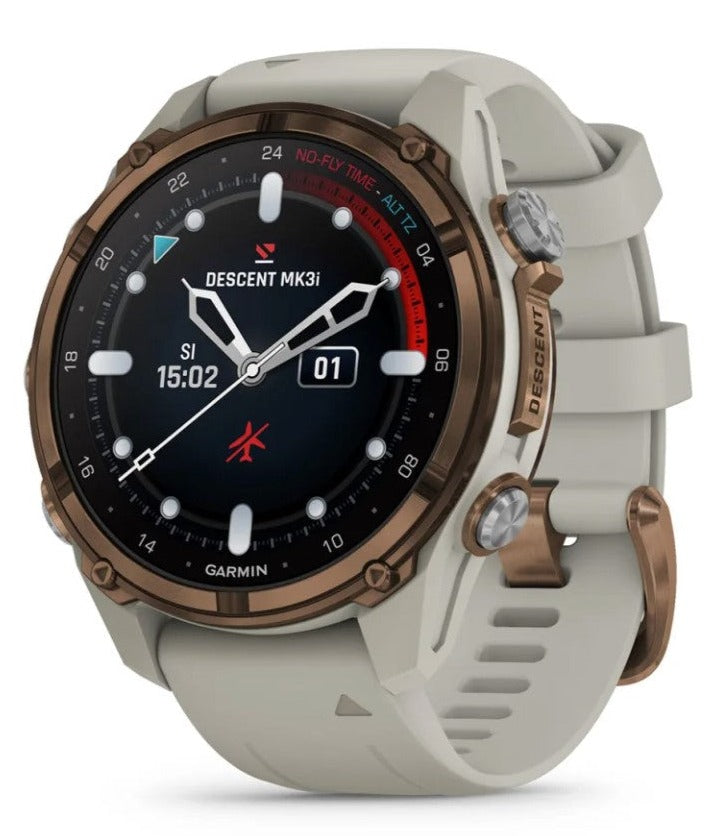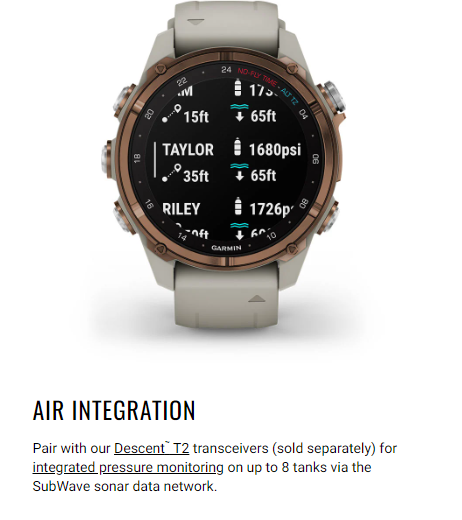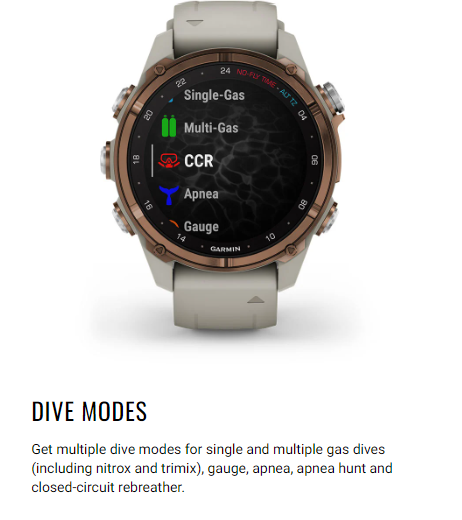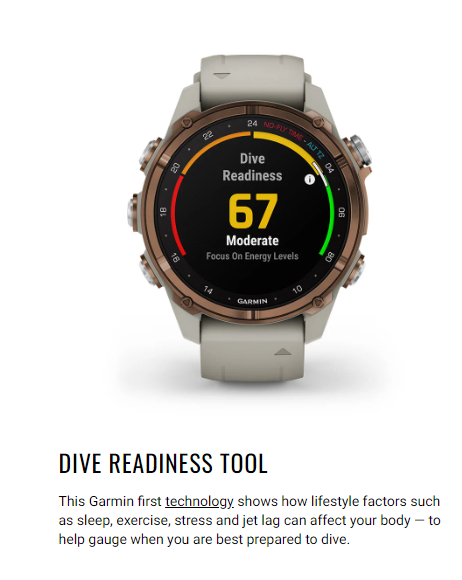 Price
$1,399.99 $1,399.99
Featuring SubWave™ sonar-based communication and diver monitoring, this advanced, air-integrated1 dive computer and smartwatch comes with Garmin innovations to help prepare you to make the most of your diving experience — plus multisport training and smart features for your active life out of the water.
AIR INTEGRATION
Pair with our Descent™ T2 transceivers (sold separately) for integrated pressure monitoring on up to 8 tanks via the SubWave sonar data network.
SUBWAVE SONAR NETWORKING
Exchange preset diver-to-diver messages (coming soon via required software update) up to 30 meters as well as monitor tank pressures and depth for up to 8 divers within a range of 10 meters.
DIVE MODES
Get multiple dive modes for single and multiple gas dives (including nitrox and trimix), gauge, apnea, apnea hunt and closed-circuit rebreather.
DIVE READINESS TOOL
This Garmin first technology shows how lifestyle factors such as sleep, exercise, stress and jet lag can affect your body — to help gauge when you are best prepared to dive.
DIVEVIEW MAPS
Color maps on your wrist offer bathymetric depth contours and more than 4,000 dive sites to help you discover new places to dive and get oriented.
Battery Life

43 mm:  

Smartwatch: Up to 10 days (4 days always-on)
Battery Saver Watch Mode: Up to 12 days
GPS Only: Up to 28 hours (22 hours always-on )
All Satellite Systems: Up to 20 hours (16 hours always-on)
All Satellite Systems + Multi-band: Up to 17 hours (14 hours always-on)
All Satellite Systems + Music: Up to 6 hours
Max Battery GPS: Up to 44 hours
Expedition GPS: Up to 10 days
Dive Mode: Up to 30 hours
Dive Mode with Air Integration: Up to 15 hours
51 mm:

Smartwatch: Up to 25 days (10 days always-on)
Battery Saver Watch Mode: Up to 31 days
GPS Only: Up to 76 hours (56 hours always-on)
All Satellite Systems: Up to 55 hours (43 hours always-on)
All Satellite Systems + Multi-band: Up to 48 hours (38 hours always-on)
All Satellite Systems + Music: Up to 17 hours
Max Battery GPS: Up to 118 hours
Expedition GPS: Up to 24 days
Dive Mode: Up to 66 hours
Dive Mode with Air Integration: Up to 40 hours
⚠ Ca Residents: Proposition 65 warning