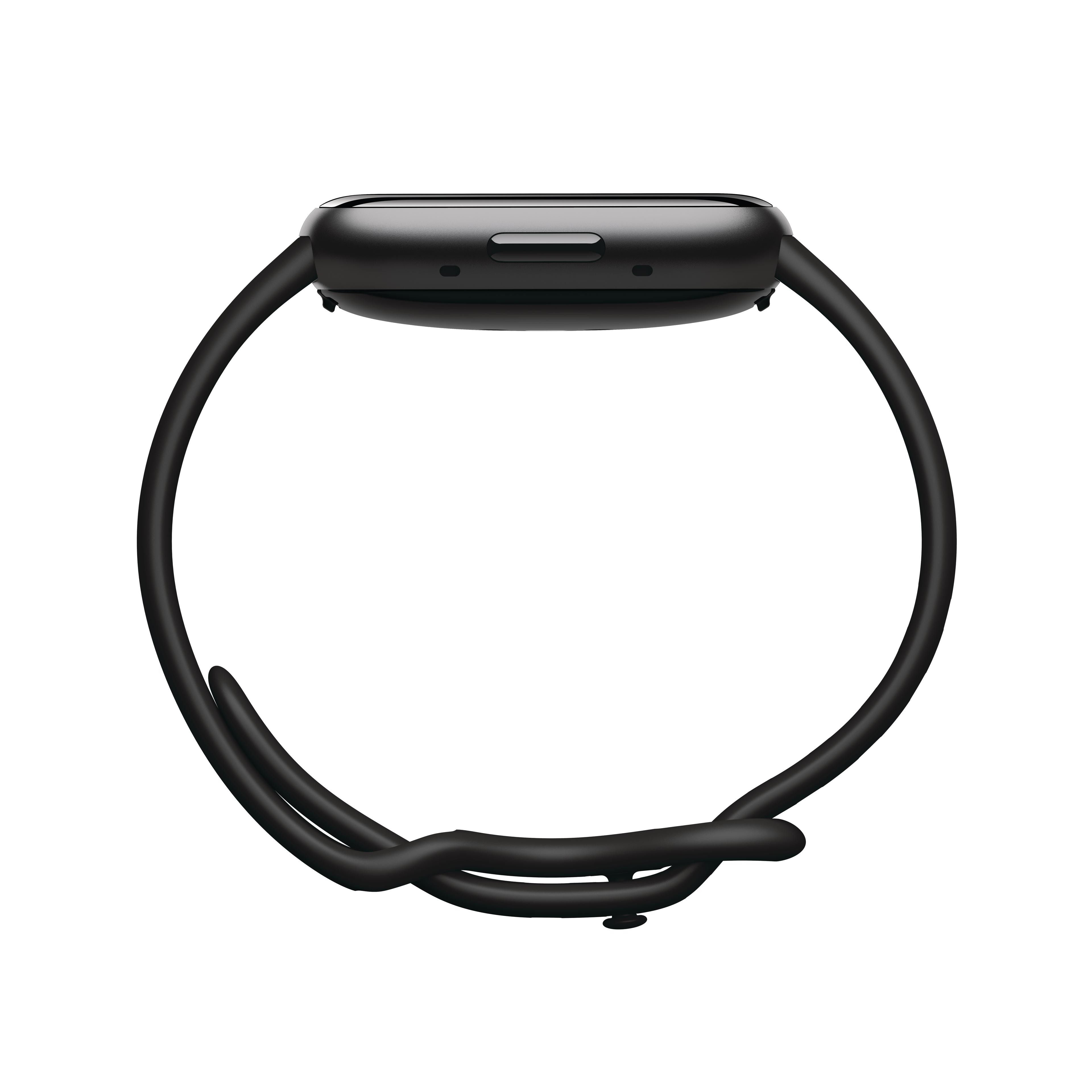 Designed for fitness - Our super-thin smartwatch keeps you comfortable during workouts, sleep, and more with a lightweight design that sits more naturally on the wrist.
Redefine your routine - Plan your workout each day based on what your body's ready
for. Daily Readiness Score uses your activity, sleep, and heart rate variability to reveal if you're up for a challenging workout or should take time to recover.
More effective workouts - Active Zone Minutes keeps you accountable during workouts by showing how your efforts add up in real-time—the more intense your activity, the more minutes you earn. And now with 40+exercise modes and built-in GPS, this watch was built for tracking your activity no matter the workout.
6-MONTH PREMIUM MEMBERSHIP - Versa 4 includes 6 months of Premium, giving you access to key features like Daily Readiness Score & Sleep Profile plus heart-pumping workouts, meditation sessions, and more.
DAILY READINESS SCORE PREMIUM - This score reveals if your body's ready for a
workout or needs recovery so that you can adjust your plans accordingly.
THIN, LIGHTWEIGHT & COMFORTABLE DESIGN - Stay comfortable all day, during workouts, sleep and more with a thin, lightweight design that sits more naturally on the wrist.
40+ EXERCISE MODES + AUTO TRACK - Track more exercises than ever— strength training, HIIT, running & stand-up paddleboarding—and see your stats on your wrist while you work out.
ACTIVE ZONE MINUTES - Get the results you want from every workout. Active Zone Minutes uses your heart rate to guide you toward your desired intensity level—
then helps keep you there.
BUILT-IN GPS - Use the built-in GPS to see your pace & distance during outdoor exercise, then check your heart rate zones in the Fitbit app afterward.
GUIDED WORKOUTS PREMIUM - Access motivating workouts from partners like
Daily Burn, Aaptiv & more. See real-time stats in the app while you work out.
STRESS MANAGEMENT SCORE - Get a daily score showing your body's physical
signs of stress. You can see how your exercise routine, mindfulness practice, and sleep help to manage your stress levels.
REAL-TIME WORKOUT STATS -Give your motivation a boost with real-time
workout stats like heart rate, calories burned, and Active Zone Minutes are displayed on your phone or the big screen during your workout.
IRREGULAR HEART RHYTHM NOTIFICATIONS - Check for signs of an irregular heart rhythm that may be atrial fibrillation (AFib), so you can share this information with your healthcare provider.
HEALTH METRICS DASHBOARD - Track changes in your well-being, giving you a
view of your trends and changes.
SLEEP PROFILE PREMIUM - Learn how to get better rest with Sleep Profile.
Get matched with a sleep animal, and see a personalized analysis of your sleep every month.
24/7 HEART RATE TRACKING - With an advanced multipath sensor, Versa 4
tracks heart rate continuously during exercise, sleep, and everything in between.
SMART WAKE + SILENT ALARMS - Wake up feeling more rested, refreshed, and
ready to take on your daily workout with Smart Wake. This smart alarm goes off during the optimal stage of sleep.
SLEEP STAGES & SLEEP SCORE - Learn how getting better rest can help energize
your day by seeing your time in light, deep, and REM sleep. Plus, better understand your sleep quality with your daily Sleep Score.
BLOOD OXYGEN (SPO2) - Track the level of oxygen in your blood to help
you learn when there may be an indication of important changes in your well-being.
GUIDED BREATHING & MEDITATIONS - Do a guided breathing session on your watch with the Relax app, or find hundreds of meditation and yoga tracks in the Fitbit app—then log Reflections afterward to track how you're feeling.
VOICE ASSISTANT - Use Amazon Alexa Built-in to get quick news and
weather, set bedtime reminders and alarms, control your smart home devices, and more—just by speaking to your watch.
BATTERY + FAST CHARGING - With a 6+ day battery life, Versa 4 tracks your
morning, night & everything in between without needing to stop for a charge—get 24 hours of charge in only 12 minutes.10