Fitbit Luxe - 
a fashion-forward fitness & wellness wristband that tracks the essentials like all day fitness tracking (steps, calories, sleep).


In addition, Luxe offers:
Stress Management Score - 

See how your body handles stress with an in-app Stress Management Score that tracks physical signs of stress and gives you a score from 1-100.

Luxe tracks SpO2—

the level of oxygen in your blood—to help you learn when there may be an indication of important changes in your fitness and wellness

Breathing Rate -

Measure your breathing rate while you sleep, then use the in-app Health Metrics dashboard to better understand your wellness and track signs of significant changes.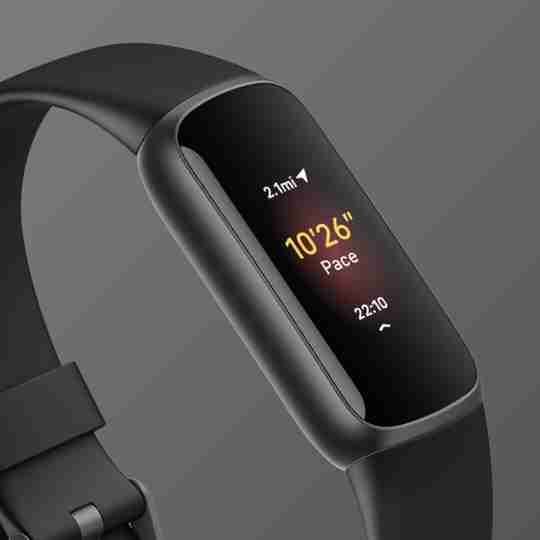 Health & Fitness Smartwatches