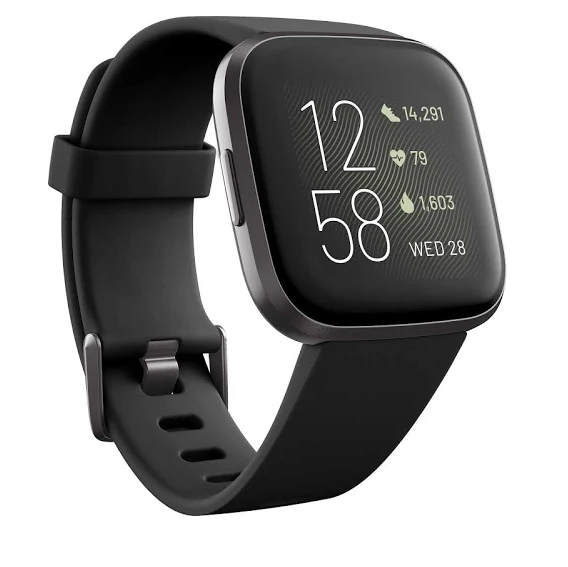 Saves 7 days of detailed motion data, minute by minute
Stores heart rate data at 1-second intervals during exercise tracking and at 5-second intervals all other times
Both small and large sizes included in the box
24/7 heart rate tracking, Sleep Score, apps and more,
Compatible with Amazon Alexa
30 Day Free Trial of Fitbit Premium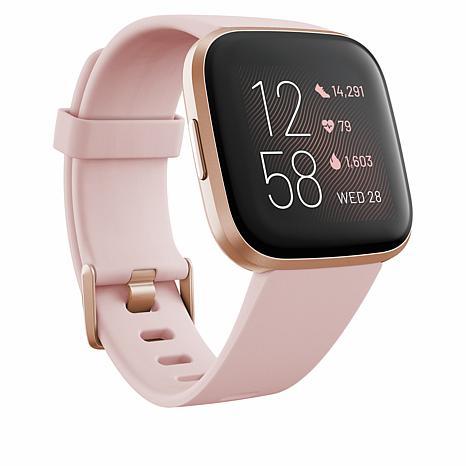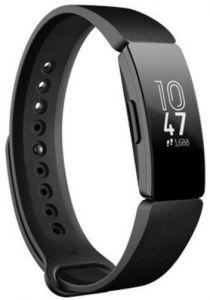 All Day Activity Tracking - Every part of your day impacts your goals, so Fitbit Inspire™ tracks all-day steps, distance, active minutes and calories burned.
Food Lodging - Make the most of the app by logging your meals and comparing calories eaten to calories burned as you go for your goals.
Swim-proof, so you can feel inspired from the shower to the pool
Intuitive touch screen, and backlit display make Inspire easy to use and love
Clearance Sale
Track your all-day activity, and tap the OLED display to see how close you are to your daily goal.
Using heart rate, Alta HR shows your time in light, deep and REM sleep to help you understand your sleep quality.
By measuring your heart rate all day and during workouts, you get a more accurate measure of your calorie burn.
A single charge gives you up to 7 days of battery life—so you can plug in less, and move more.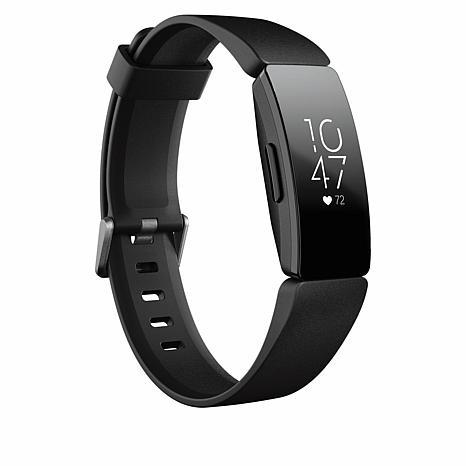 Track all-day activity: your hard-earned steps, distance, hourly activity, active minutes and calories burned.
24/7 heart rate more precisely tracks calorie burn, resting heart rate & heart rate zones.
Enjoy up to 5 days of battery for daily progress without constant charging. Varies with use and other factors.
Automatically and conveniently record workouts like walks, swimming & bike rides in a snap with SmartTrack®
Choose from 15+ exercise modes like run, bike, swim, yoga, circuit training and more, set a goal, and get real-time stats during your workouts to track advanced progress
TouchScreen display
Swim proof and water resistant to 50M
Comes with Small and Large bands
Stores heart rate data at 1-second intervals during exercise tracking and at 5-second intervals all other times
Anura Guruge
All-Day Activity - Track steps, heart rate, distance, calories burned, floors climbed, active minutes, hourly activity & stationary time.
Water resistant to 50M for wear in the pool or rain. Tracks laps, duration and calories burned during swim workouts.
15+ Exercise Modes - Track specific workouts in modes like Run, Bike or Weights to see real-time stats on screen & get post-workout summaries.
Music Experience - Store and play 300+ songs on your watch—plus download your favorite Pandora stations or Deezer playlists.**
Fitbit Versa 
All day health and fitness smartwatch
The newest Fitbit to the family, meet the
Versa Lite
 a scaled down version of the original Fitbit Versa Smartwatch.
The
Fitbit Versa
comes with all the all day tracking features you come to expect from Fitbit, less features like stairs climbed, music, and Fitpay. The Versa Lite comes in at $40 less than the original Versa model 
Enjoy a slim, comfortable design with a lightweight, anodized aluminum watch body that is swimproof (water-resistant to 50 meters)
Track your all-day activity, 24/7 heart rate, & sleep stages -- all with a 4+ day battery life
Use 15+ exercise modes to record workouts and connect to smartphone GPS for more precise real-time pace & distance
Get call, text, calendar and smartphone app notifications when your phone is nearby
Comes in 4 Color Choices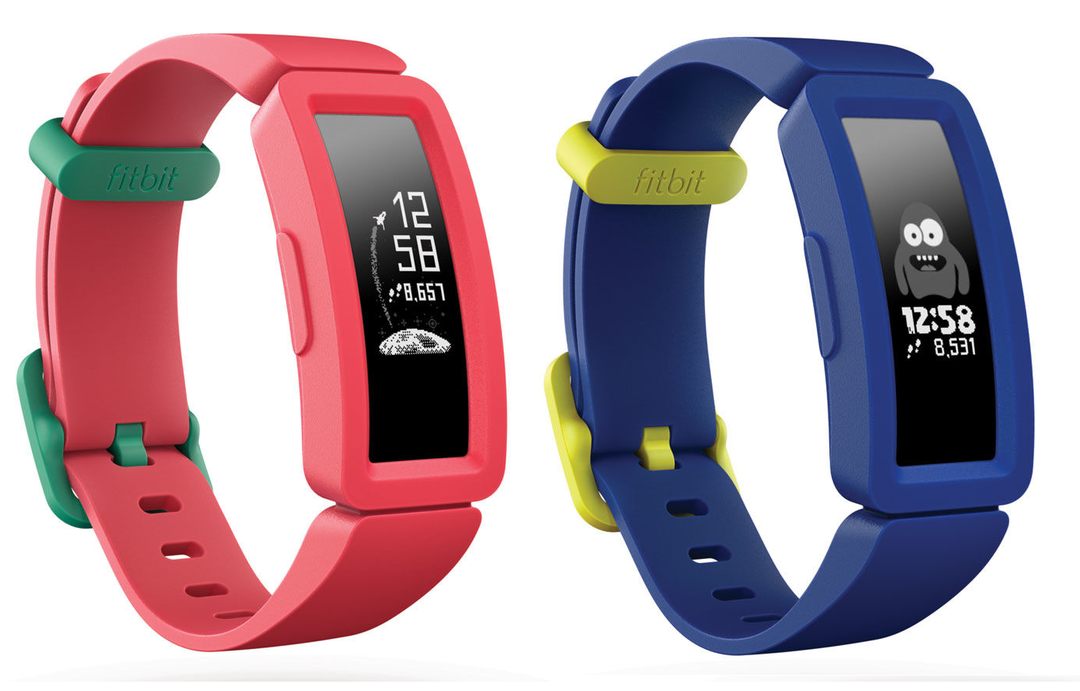 Make fitness fun for kids with Fitbit Ace 2™, the showerproof wristband made for ages 8+ that tracks and rewards steps, active minutes & sleep.
Step challenges - Kids can go head-to-head with others in step challenges and compete to win virtual trophies.
Fitbit Ace makes fitness fun by letting kids compare stats with their friends, right on their wrist!
For extra motivation, kids can exchange messages and cheers with family members in the app
Good sleep habits play a critical role in kids' health and well-being.† Fitbit Ace lets you know if they're getting the rest they need.

Start dynamic personal coaching on your wrist with on-screen guidance for every move and routines that adapt based on your feedback.
PurePulse® Heart Rate - Get continuous, automatic, wrist-based heart rate & simplified heart rate zones
Built-In GPS - See pace, distance and other key stats on display, while recording elevation climbed, split times & a map of your route.
Store and play 300+ songs on your watch—plus download your favorite Pandora stations or Deezer playlists.**

Wear your watch in the pool or rain & use it to track swim workouts with stats like lap counting, duration and calories burned.

Fitbit Aria  2 Smart Scale
Get a clearer picture of your health with an easy to use Wi-Fi smart scale that measures weight, body fat percentage and BMI—all in one step.*
Track weight, body fat percentage, BMI (body mass index) & lean mass.
See your trends and track progress in easy-to-read charts & graphs on the Fitbit dashboard.
Recognizes up to 8 users while keeping individual results private.
Set up your scale in minutes using your smartphone's Bluetooth and a Wi-Fi network.
Works with Fitbit watches and wristbands so you can get a better understanding of how your activity impacts your weight.

Fitbit Flyer headphones (ear buds) 
 

The water-resistant design uses hydrophobic nano-coating to keep Flyer rain, splash and sweatproof
Long Battery Life - Enjoy up to 6 hours playtime on a full charge. Plus get an extra hour of playtime fast with a 15-minute quick charge.
Optimize comfort, security, and sound by customizing Flyer with interchangeable ear tips, wings and fins in different sizes.
Fitbit Charge 2
This feature-packed fitness monitor keeps you motivated all through your rigorous sweat sessions and beyond. Whether you are a fitness enthusiast or a professional athlete, this innovative wearable technology acts as the "ghost you" you have meant to compete with to maximize your performance and optimize fitness
All day automatic heart rate tracking with PurePulse; track resting heart rate and simplified heart rate zones to gauge cardiovascular health and exercise intensity

Activity tracker monitors steps, distance, calories burned, floors climbed and active minutes

SmartTrack automatic exercise recognition's multi-sports mode tracks specific workouts like run, bike, weights, etc.