Take charge of your health with the latest from Fitbit
 Designed for fitness, this lightweight and comfortable smartwatch has Daily Readiness Score, Active Zone Minutes, 40+exercise modes, and GPS.
Stay connected with call, text, and app notifications and get help on the go with Google Wallet and Maps conveniently on your wrist.
Meet Fitbit Sense 2, our latest smartwatch designed to help you stress less, sleep better & live healthier. The Fitbit Sense 2 offers continuous tracking of your heart & activity lets you track your overall wellness.
Get on-the-go assistance with Google Wallet & Maps10, and dive deep into your health & fitness with the included 6-month Premium membership.
Meet Fitbit Inspire 3 —the health & fitness tracker that helps you do what you love and feel your best. All you have to do is wear it.
Track your favorite exercises like runs, bike rides, weights, yoga and more and get live stats on your wrist. 
Water Resistant, Shower & Pool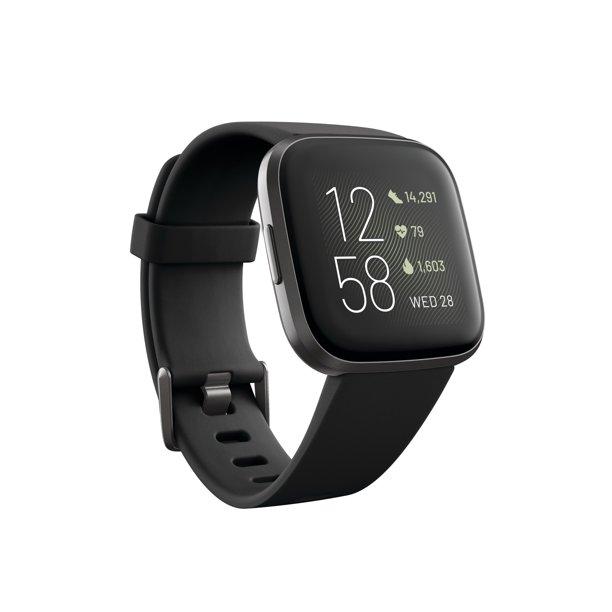 Look no further for a health & fitness smartwatch with all the essentials. And don't stop moving on your journey—this battery lasts 6+ days. Elevate your day with Fitbit Versa 2—the health & fitness smartwatch with Amazon Alexa Built-in, 24/7 heart rate tracking, Sleep Score, apps, and more, all in a premium design. 
Meet Fitbit Versa 3—the smartwatch with everything you need to just go. Track your pace & distance—and leave your phone at home—with built-in GPS. Plus with Active Zone Minutes, 20+ exercise modes, and 6+ day battery with 12-minute fast charging, you've got all the motivation you need to reach your health & fitness goals.

Meet Fitbit Sense, our most advanced health smartwatch. Make smarter choices for your well-being with innovative sensors that track Health Metrics‡, sleep & activity and help manage stress. Plus access 6-month Fitbit Premium membership† and Daily Readiness Score.
Do what's best for your body with the Fitbit Charge 5 - Fitbit's most advanced fitness and health tracker. Combine it to connect the dots between your activity, sleep and stress so you can make the perfect choices for your body, mind, and health.
Meet Fitbit Luxe — A chic bracelet design, on-wrist tracking and in-app insights make Luxe the must-have wardrobe essential. From tracking sleep and activity to giving your mind a much-needed moment of calm, Luxe shines a light on your beauty, outside and in.
This slim, easy-to-use fitness tracker packs 24/7 heart rate, Active Zone Minutes, activity and sleep tracking, up to 10 days of battery and more—and paired with step-by-step fitness & nutrition programs, personalized insights, and sleep tools from Premium.