Preloaded Maps
Hand held GPS devices like the Garmin ETrex Touch series and the Garming Monterra have preloaded maps ready to go right from the push of a button. And with it's micro Sd card slot and 4 gigabytes of internal memory there is no bounds to where and how far these GPS enabled devices can take you.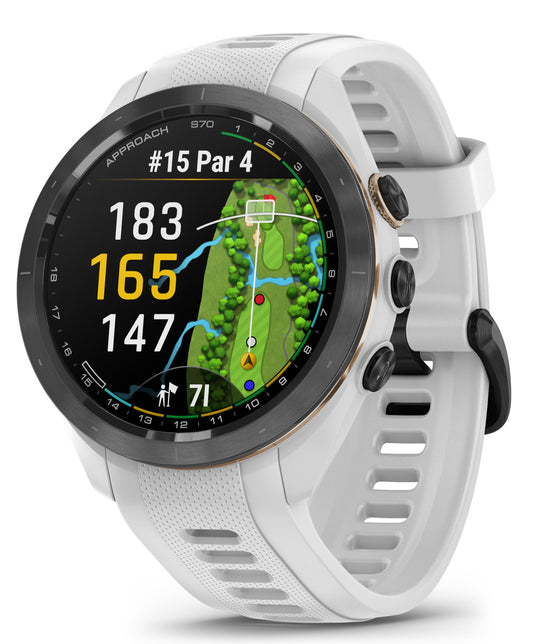 Garmin Approach S70 Premium Golf Smartwatch
Garmin
from$649.99
If golf is your world, Approach® S70 is your watch. Featuring a stunning 1.4" AMOLED display, this premium smartwatch brings more than 43,000 courses to life and features all the tools you need to lower your handicap. Tools include an...