Omron Wrist Series Blood Pressure Monitors
Omron Wrist Blood Pressure Monitors are an easy way to obtain BP readings. Small and Compact, Omron Wrist BP Monitors are small enough to travel with and are ultra silent.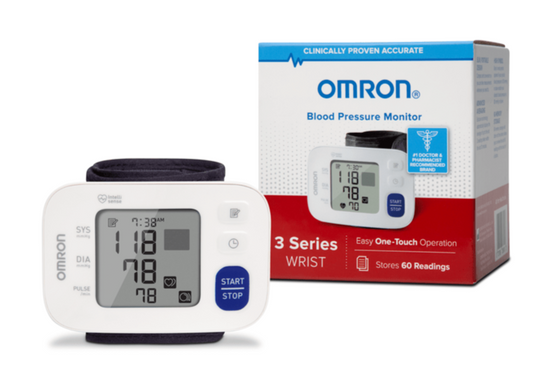 Omron BP6100 3 Series Wrist Blood Pressure Monitor
Omron
$54.95
The OMRON 3 Series Wrist home blood pressure monitor is designed for accuracy and stores 60 blood pressure readings for one user, and fits adult wrists ranging from 5.3" to 8.5" in circumference.