CLINICALLY VALIDATED
The smart upper-arm blood pressure monitor is an FDA-cleared medical device. When used properly, it delivers blood pressure and heart rate readings. You can take one at a time, or three consecutively and get an average.
ALL-IN-ONE DESIGN
This compact, all-in-one device features an integrated display to view readings immediately after they are taken. The adjustable cuff fits a wide range of arm sizes, from 9–17 inches (22–42 cm) in circumference, and it folds up for easy storage or travel.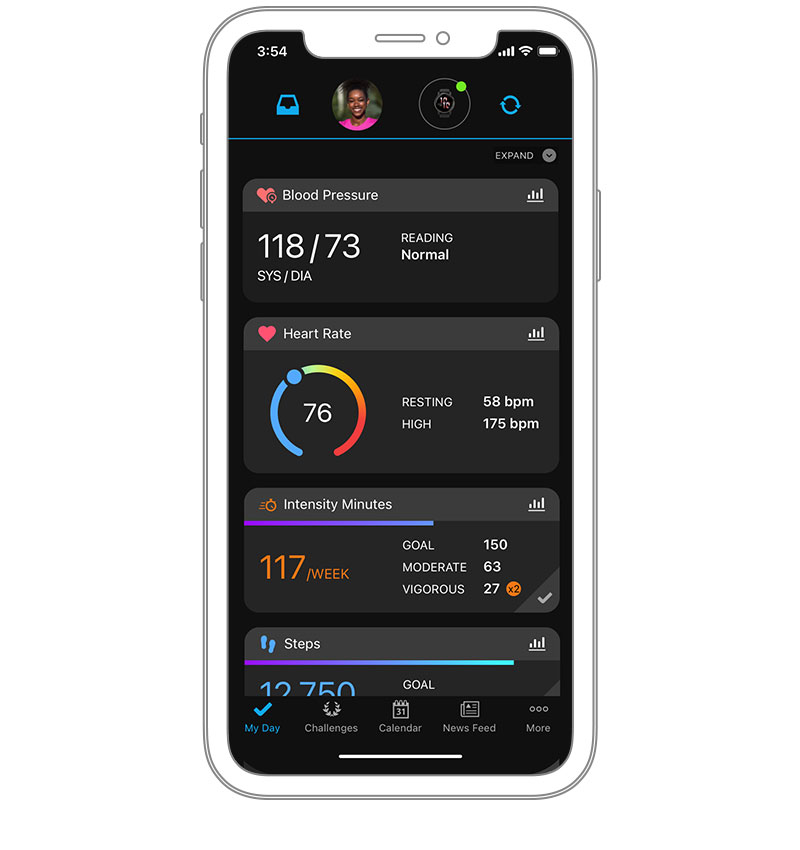 OPTIONAL GARMIN CONNECT SYNCING
You can use Index BPM as a stand-alone device, or you can sync your readings to your Garmin Connect account via Wi-Fi technology. Then view readings, add notes, and see history and trends alongside your other stats in the Garmin Connect app set up on your compatible smartphone.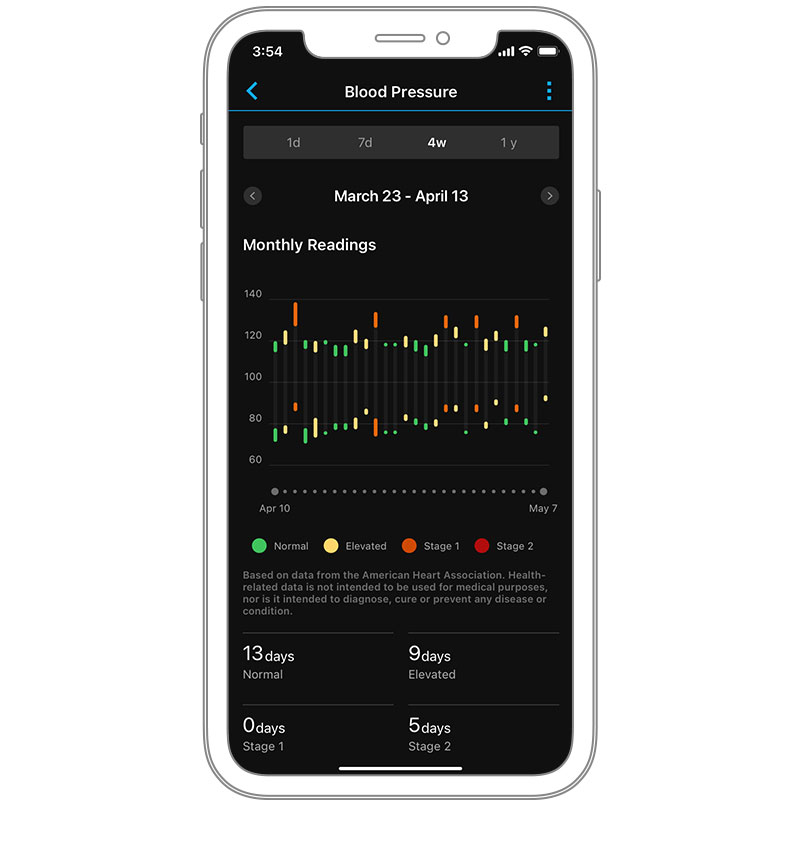 SHARE REPORTS
If you sync your readings with your Garmin Connect account, you can view 7-day, 4-week and 1-year reports in the app and export them to a PDF. Then you can share it with your health care provider in person or attach it to an email.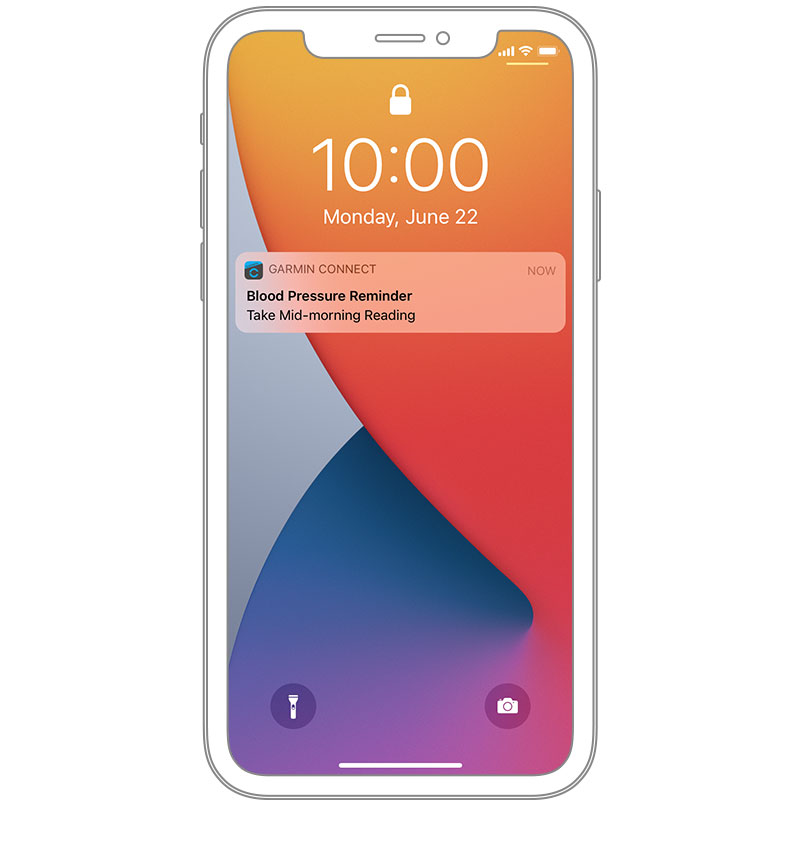 SET UP REMINDERS
Using the Garmin Connect app — with notifications enabled on your compatible smartphone — you can set up reminders to take blood pressure readings.