Jersey Girl Bee Sweet Honey Hot Sauce is The Perfect Combination of Sweetness with a Creeping Heat Profile.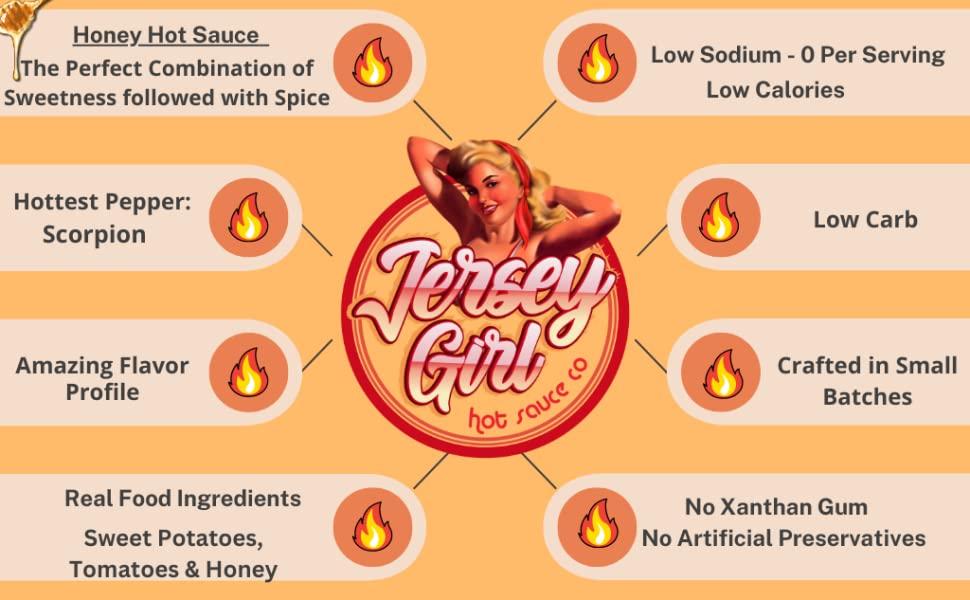 Jersey Girl Bee Sweet Honey Hot Sauce
Pour it on your avocado toast, air-popped popcorn, air-fried chicken, oak-smoked pulled pork, pizza, or really, any other trendy and delicious snacks you've got cookin'. Whatever your palate prefers, you can't go wrong splashing on some of this addictively delicious sweet heat.
We only use locally grown, vine-ripe peppers to add some fire to the hive.

Sweet with a kick, just like Jersey Girl.

Real honey means real flavor, but the sweet heat still lets your food shine through.

If you aren't smiling after you try some of this sauce, you may want to check your pulse.

Amazing on Chicken, Eggs, Fish, Pork & Pizza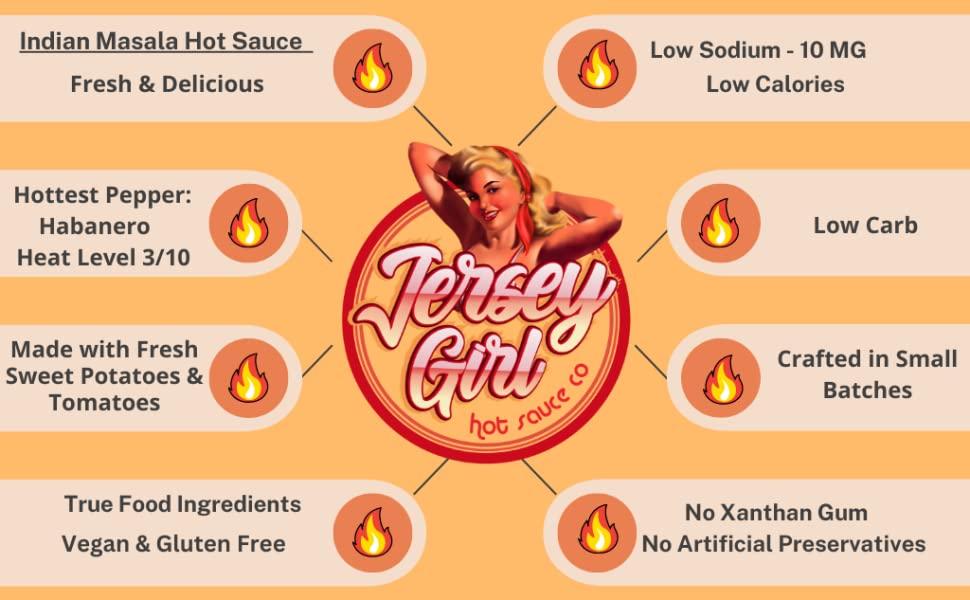 Jersey Girl Indian Masala Hot Sauce
Masala means a mix of ground spices, and we held back NOTHING in this mixture. A bottle of Jersey Girl Masala is a flavor adventure that spans continents. Blending our usual taste of Classic Medium with the complex depth of Indian cuisine, let this sauce take your dishes up to a culinary level you didn't think your humble kitchen could deliver.
Medium Heat Profile

Sweet Potato Base

4 Pepper Varieties (Hottest Pepper Habanero)

Vegan

Gluten-Free

Low Sodium = 10 MG per serving

Heat level 3/10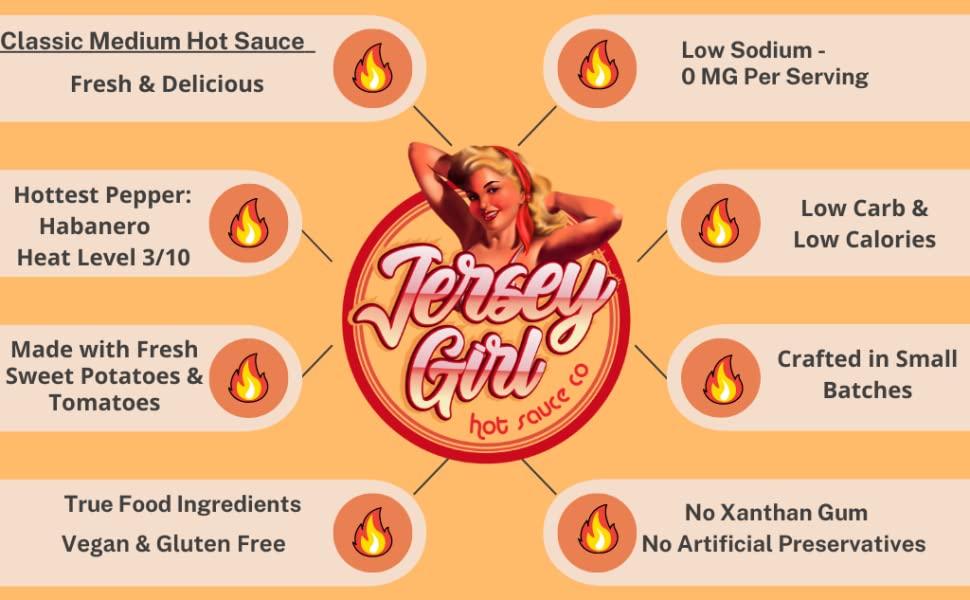 Jersey Girl Classic Hot Sauce
This Hot Sauce is extra medium, and by that, we mean a sauce that won't set you ablaze but isn't any less of a party on your plate. Our Classic Hot Sauce uses the same sweet potato base recipe as our beloved Sizzlin' but with milder chili peppers.
Medium Heat Profile

Sweet Potato Base

4 Pepper Varieties (Hottest Pepper Habanero)

Vegan

Gluten-Free

Low Sodium = 0 MG Per Serving

Heat level 3/10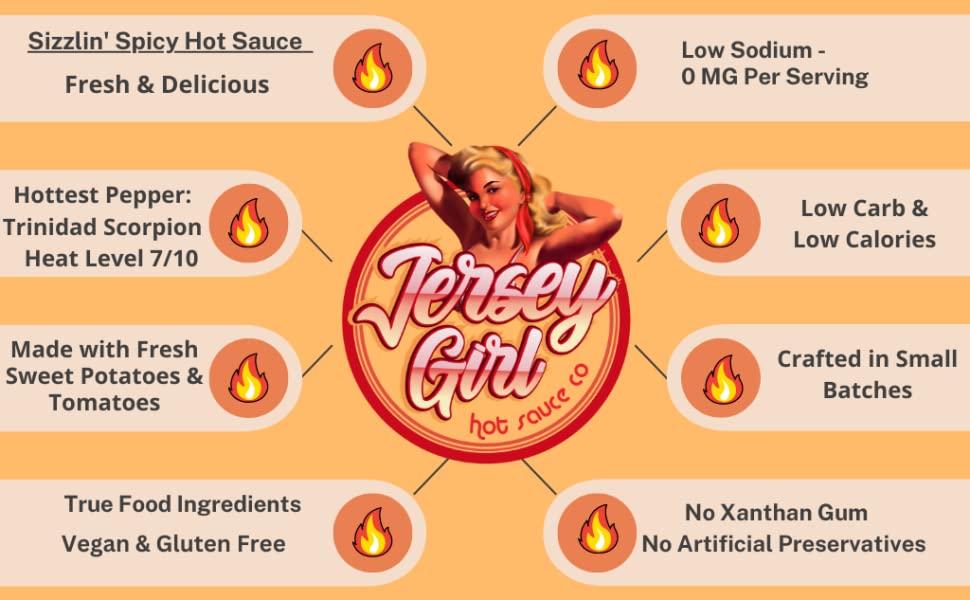 Jersey Girl Sizzlin' Hot Sauce
This Sweet Potato base hot sauce is smooth, robust, and leaves your mouth tingling, you won't just taste the heat, but you won't overpower your food either. Love it on Avocado Toast, Tacos, and everything in between. Spice up your life and invite Jersey Girl to your next meal
Heat Level: Spicy

Sweet Potato Base

7 Pepper Varieties

Gluten-Free

Low Sodium

Heat Level 7/10