A replacement cuff that is compatible with most of the Lifesource automatic blood pressure machine. A cuff that is too large will produce a reading that is lower than the correct blood pressure; a cuff that is too small yields a measurement that is higher.
Sizing - How to Measure
With your arm hanging at the side of your body, measure the circumference of your upper arm at the midpoint between the shoulder and elbow.
Large (Model UA-281) - Fits upper arm sizes 14.2" to 17.7"
Medium (Model UA-280) - Fits upper arm sizes 9.4" to 14.2"
Small (Model UA-279)- Fits upper arm sizes 6.3 – 9.4"
XL (Model UA-282) - Fits upper arm sizes 16.5" - 23.6 9 (compatible with UA-789AC Model only)
Specs
Comfortable and easy to use
Durable Velcro fastener
The A&D Medical blood pressure cuffs are durable and come with a 2 year warranty.
Frustration Free Packaging, Brand New, Comes in Poly Bag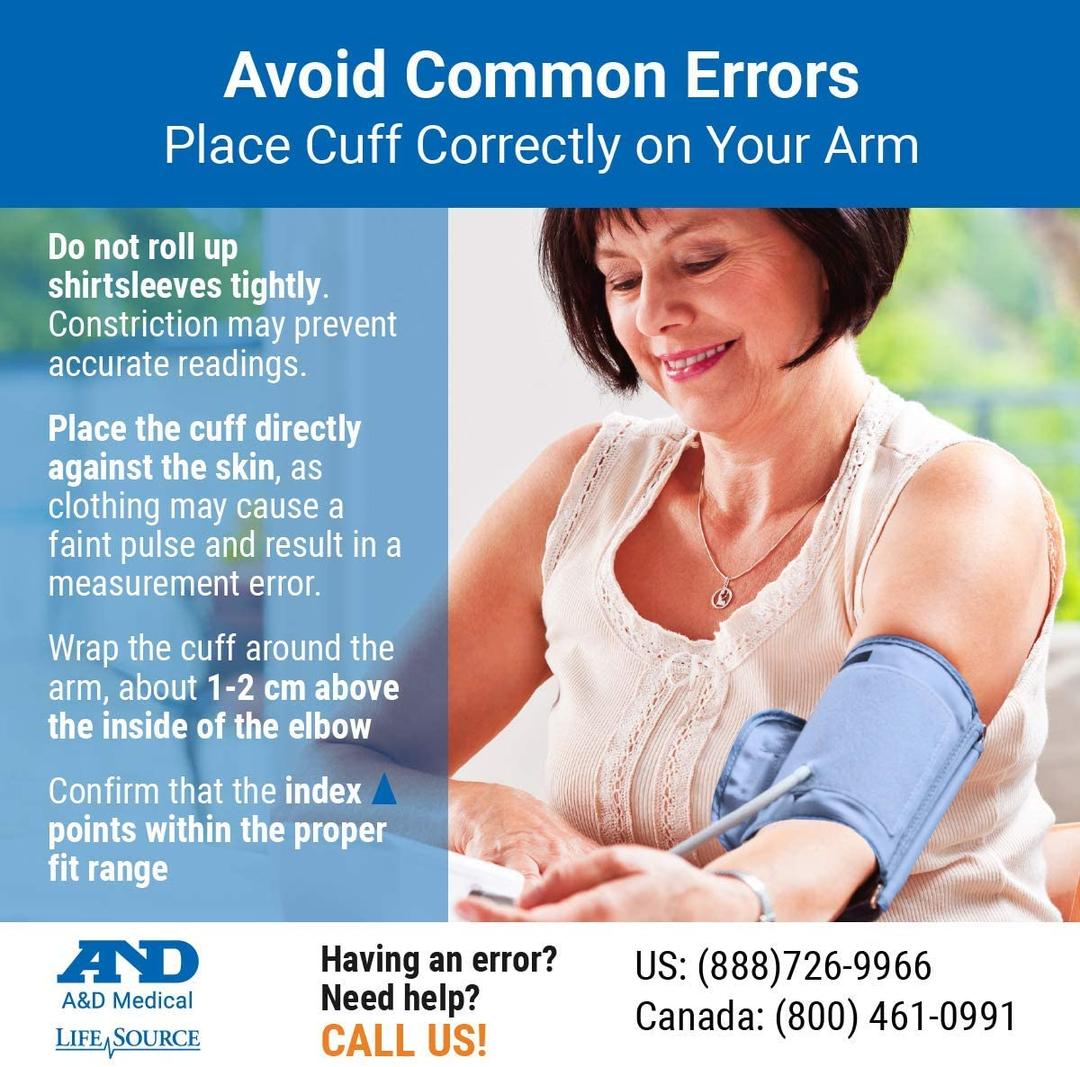 The AHA recommends the following:
Sit quietly while taking your blood pressure.
Rest for 5 to 10 minutes beforehand.
Keep your legs uncrossed and feet flat.
Sit with your back straight.
Rest your arm on a table so cuff is at heart level.
It's Important to Know Your Numbers
Your blood pressure can vary throughout the day by as much as 30 to 50mmHg. Things like stress, exercise, and even when you eat, drink or smoke can impact your numbers.
That's why it's important to consistently take your blood pressure at the same time every day so you know what's normal for you. Speak to your doctor about what your target range should be and what to do if your readings are outside of that range.