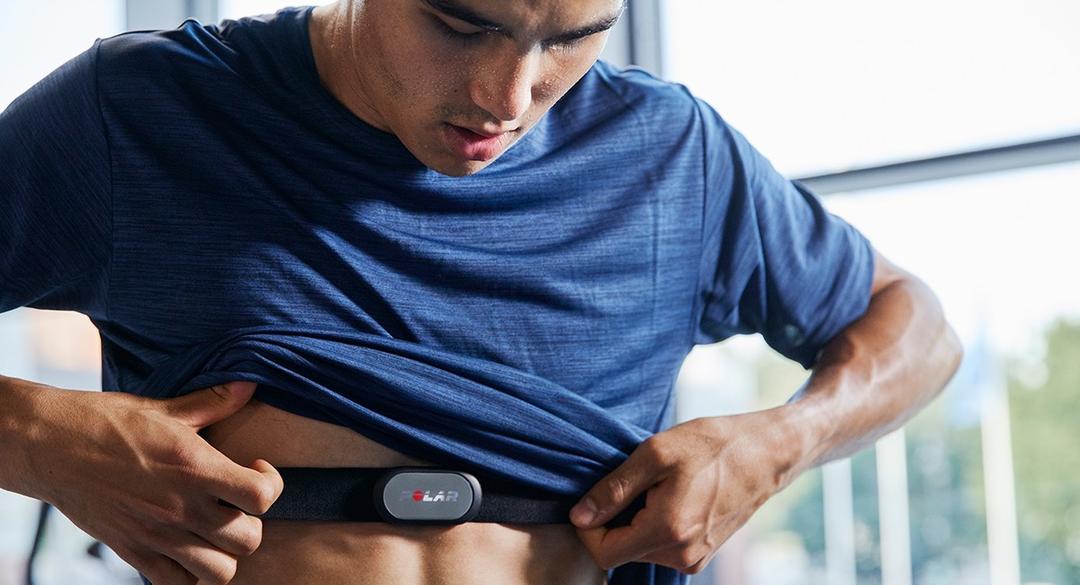 THE POWER OF ACCURACY
The most accurate heart rate sensor in Polar's history, Polar H10 is the gold standard in all aspects.
COMFORT & FUNCTIONALITY
Polar H10 comes with Polar Pro strap, a soft textile strap with high quality electrodes to make sure your heart rate is measured accurately and without interference. The material is comfortable to wear, and the silicone dots and the improved buckle keep the strap firmly in place.
UPDATABLE
Polar H10 keeps improving with over-the-air software updates.
MULTIPLE CONNECTIVITY OPTIONS TO FULFILL YOUR NEEDS
Top fitness apps, gym equipment, sports and smart watches and other training devices: there are tons of options to choose from when you want to see your heart rate and record your workouts.
TWO SIMULTANEOUS BLUETOOTH CONNECTIONS
Connect your Polar H10 securely to two Bluetooth training devices at the same time: Your Polar watch + your bike computer, your favorite fitness app + gym equipment, your Polar watch + gym equipment; whatever combination best suits your workout.
ANT+ CONNECTION
Connect your Polar H10 to ANT+ compatible gym equipment, cycling computers and other training devices. ANT+ and Bluetooth connections can also be active at the same time..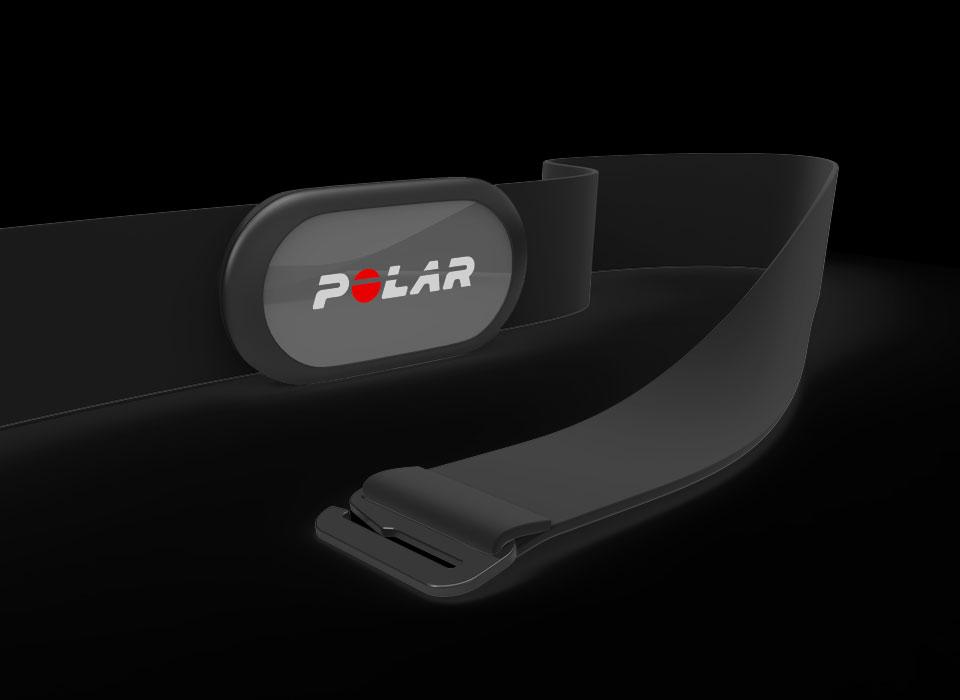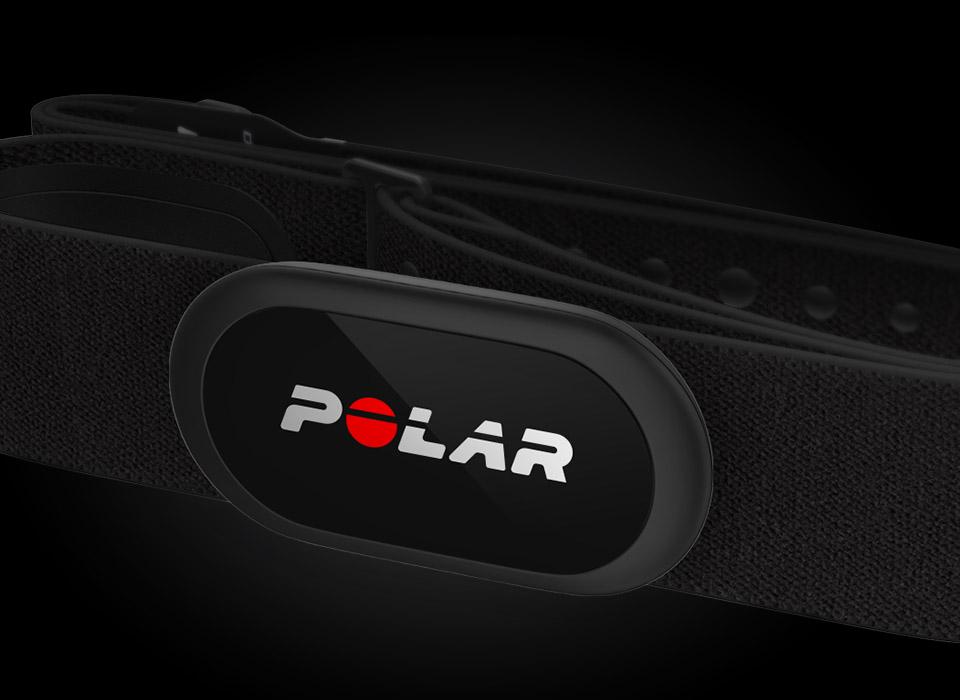 WORKS WITH TRAINING DEVICES, APPS AND ON ITS OWN
Polar H10 is the perfect partner to many training devices. Thanks to Bluetooth and ANT+ you have a large variety of devices to connect to, as well as the possibility to connect to several devices at the same time.
Works with Zwift, Peloton, Mirror, Hydrow and more.
TRAINING DEVICES WITH BLUETOOTH AND ANT+
Polar H10 gets you the best heart rate tracking with Bluetooth and ANT+ compatible training devices. The Polar product range includes several excellent Bluetooth devices for different needs.
TRAIN WITH POLAR BEAT OR OTHER FITNESS APPS
Hook up Polar H10 with Polar Beat, Polar's free fitness and training app to get accurate real-time heart rate directly to your phone. Polar H10 works with many other top fitness apps, too, so you have a wide variety of options to choose from.
TRAIN IN STANDALONE MODE
You can also track a single training session with Polar H10 alone. Just start a training session in the Polar Beat app, leave your phone waiting and get going.
Smart Coaching
When paired with a Polar wrist unit or the Beat mobile application, the H10 heart rate sensor opens up a host of unique Polar Smart Coaching features. The feedback they provide will guide the user towards their fitness goals safely and efficiently.

Training Benefit
Delivers motivating feedback after your workout describing the effect of the exercise session.

Smart Calories
Calculate the number of calories burned (based on personal height, weight, age, max HR).

Fitness Test
An easy 5 minute test that measure your aerobic fitness. Taking the test regularly allows you to track your progress.

Energy Pointer
An simple-to-use feature, Energy Pointer visually shows if the main effect of your exercise is fat burning or fitness improvement.

Built-in memory with Polar Beat
Polar H10 has a built-in memory for heart rate data from one training session. The data can be transferred to Polar Beat, Polar's free fitness and training app.
Connectivity
Polar H10 is compatible with top fitness apps, sports and smart watches, gym equipment, and many other Bluetooth and ANT+ devices. Polar H10 can be connected to Bluetooth and ANT+ devices simultaneously. Double-check compatibility with your favorite app.
Compatible with popular Fitness Equipment like:
Battery life
With a battery life of 400 hours, one battery lasts about a year when you train one hour per day.
High quality heart rate
Thanks to the chest strap, the heart rate sensor is placed close to the heart, which is ideal for getting accurate heart rate readings.
Comfort
The new Polar Pro chest strap is comfortable to wear with soft textile material, slip-preventing silicone dots and a secure buckle.
Accurate calories
Reliable and high quality heart rate measurement gives you accurate calorie burn.
Works with Polar Club
If your gym uses the Polar Club group heart rate system, you can use your Polar H10 to display your heart rate on the screen.
Suitable for swimming
The 5 kHz transmission makes sure you can monitor your heart rate even in water.
Orthostatic test
Orthostatic test records your heart rate variability and equips you with knowledge about your recovery as well as tools to optimize your training. To take the Orthostatic test you need to pair your Polar H10 with a compatible Polar sports watch.
In the Box
Polar H10 heart rate sensor

Polar Pro chest strap
Polar H10 getting started guide
Information note
Polar H10 Strap Sizes:
XS-S: 20-26 in
M-XXL: 25.5-36 in
XXXL: 30-45.5 in

Battery type - CR 2025
⚠ Ca Residents: Proposition 65 warning

WITNESS YOUR DATA COME ALIVE
Discover Polar Flow, the ultimate training platform that breathes life into all your data. With extensive training analysis tools, an automatic training diary, progress reports, and much more, Polar Flow will help you achieve all your training goals.
SYNC YOUR DATA TO OTHER SERVICES
With Polar Flow, you can automatically sync all your training data to other apps as well, such as Strava or TrainingPeaks.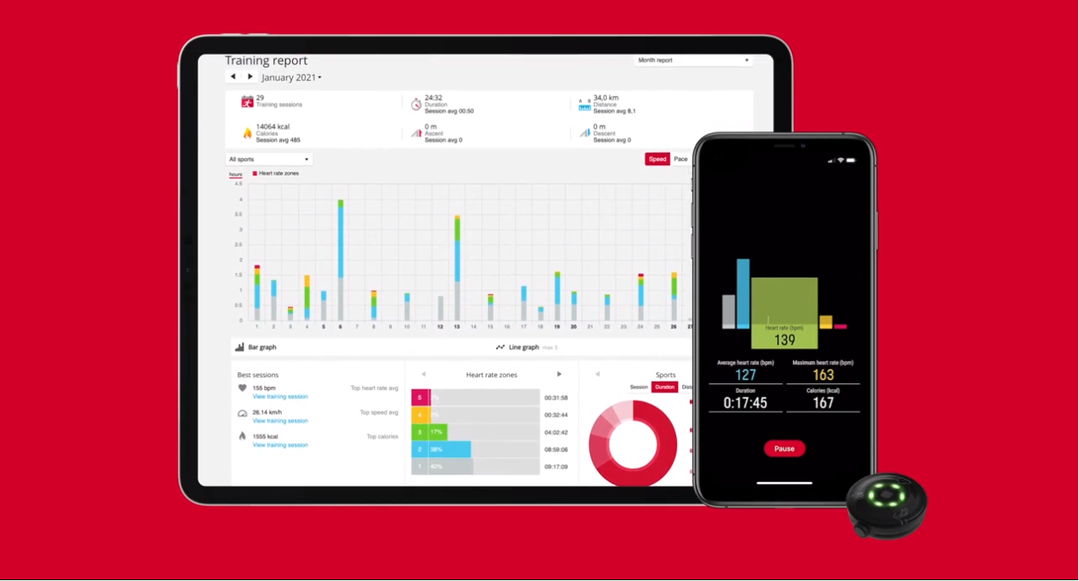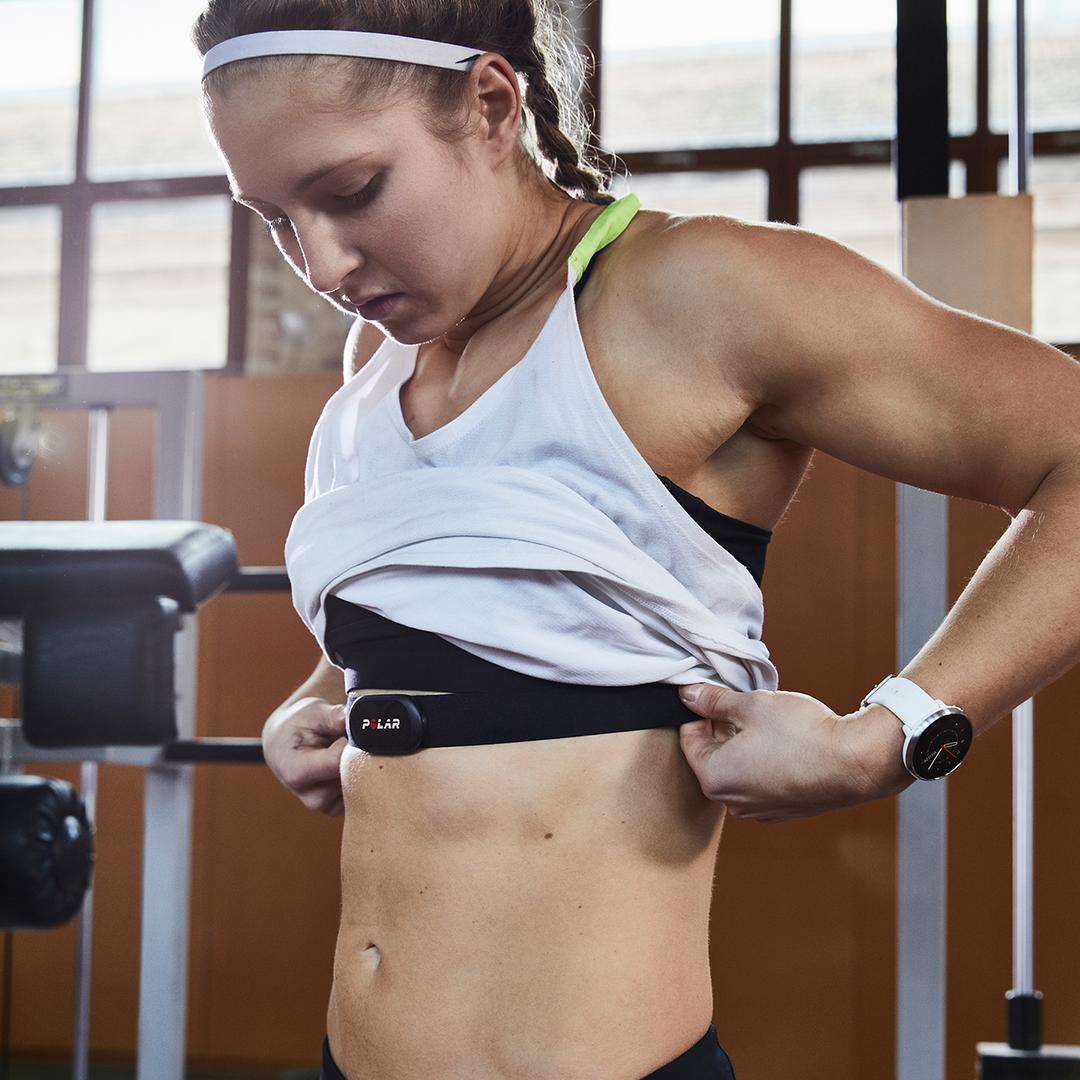 Why Train with Heart Rate
• The key to reaching any exercise goal is to exercise at the right intensity, not too hard or too easy for the right amount of time
• Your heart rate is the only true and accurate measure of your intensity level while exercising.
• A heart rate monitor is the easiest and most effective way to continuously measure your heart rate while you are exercising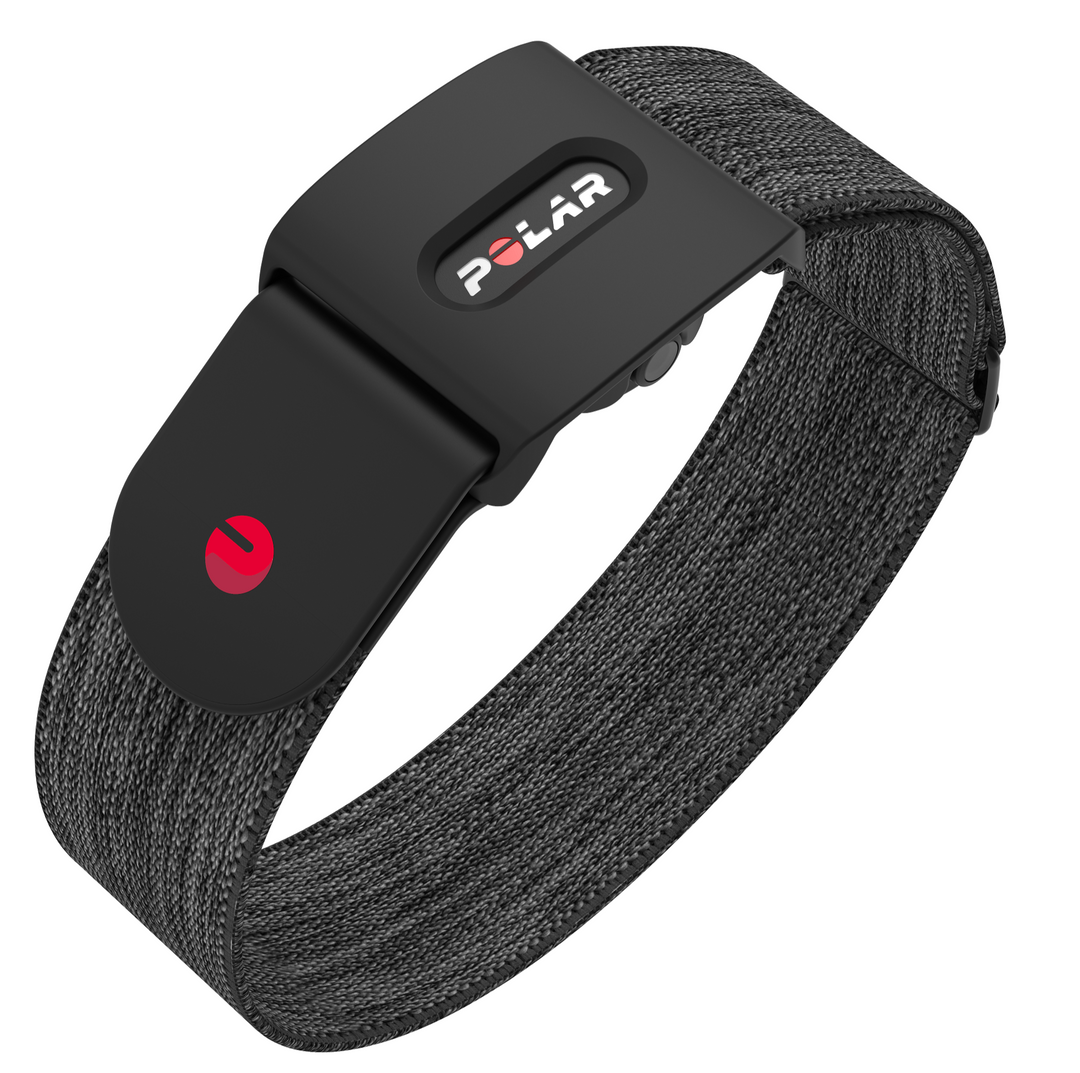 Polar Verity Sense Optical Heart Rate Sensor
Chargeable battery & Waterproof (50 m)
Long battery life: 24 hours on a single charge
Internal memory: 16 MB, 600 hours of training time
Works with all Polar Bluetooth® devices, most sports and smart watches, Polar Flow and many other fitness apps
Works with ANT+ devices such as gym equipment and cycling computers