Polar Grit X Outdoor Multisport GPS Watch
The Polar Grit X outdoor GPS multisport watch is an uncompromising combination of rugged and durable, yet lightweight design, top training features and the possibilities of Polar Flow, the ultimate training platform.
The Polar Grit X outdoor GPS multisport watch is an uncompromising combination of rugged and durable, yet lightweight design, top training features and the possibilities of Polar Flow, the ultimate training platform.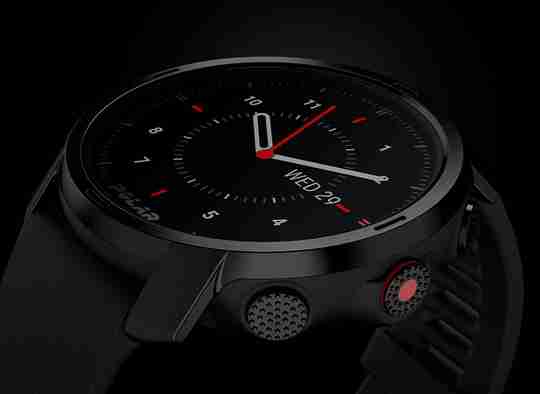 Style Meets Strength
When you're going further than anyone else, you need tools that last with you. Polar Grit X is designed to take you through even the roughest, most epic sessions without clashing with your everyday style.
Military Level Durability
Polar Grit X has passed several MIL-STD-810G tests, including extreme temperatures, drop and humidity.
Light Weight
At 64 grams, Polar Grit X is one of the lightest outdoor multisport watches out there.
Longer Adventures
The ultra-long battery life and multiple power save options make sure Polar Grit X won't let you down.
Whether you're out on the trails or preparing for your future adventures with supportive workouts indoors, Polar Grit X comes with all the essential tools you need to make progress and achieve your goals.
Plan your route on Komoot and let the turn-by-turn guidance on the watch keep you on the right track.
Stay energized throughout your session with the new FuelWise™ fueling assistant.

The detailed uphill and downhill stats from Hill Splitter™ tell you how you performed on the ascent and descent sections of your route.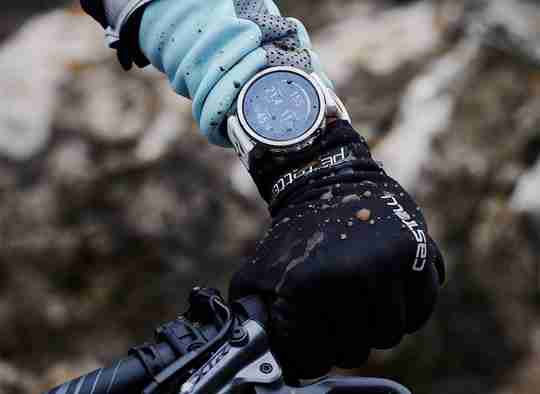 Hill Splitter™
Get detailed data about your performance on the uphill and downhill sections of your session.
Route guidance
Upload your route to your Polar Grit X and stay on the right path with real-time guidance.
Advanced wrist-based heart rate
Polar Grit X tracks heart rate with the Precision Prime™ sensor fusion technology.*
FitSpark™ training guide
Polar Grit X and the FitSpark™ training guide make sure you're prepared for your pursuit to conquer the trails with ready-made daily workouts that match your recovery, readiness and training history
Sport profiles
Polar Grit X supports over 130 different sports. Add your favorite sports to your sports watch in Polar Flow.
Swimming metrics
Polar Grit X automatically detects your heart rate, swimming style, distance, pace, strokes and rest times. Distance and strokes get tracked also in open water swimming.
FuelWise™ smart fueling assistant
Learn to refuel and maintain adequate energy levels during your long sessions.
Route planning with Komoot
Plan your route on Komoot, import it to your Polar Grit X and let the turn-by-turn guidance take care of navigation for you.
Weather

Check current weather info and a 2-day forecast straight on your watch.
Nightly Recharge™

See how well you recover from your day during the night
Running Power
Get more comprehensive insight into the intensity of your running sessions
Energy sources
See how your body uses different energy sources during a training session. Polar Grit X divides your energy usage into carbs, proteins and fats.
Strava Live Segments
Make your runs and rides more exciting with Strava Live Segments. Get alerts about nearby segments, see real-time performance data during a segment and check your results right after you finish.
Training Load Pro
Quantify the strain of your training session and see how your training strains the different parts of your body
Running Program

Get a personal and adaptive training plan that fits you and your goals
Training Benefit
Get motivating feedback immediately after training describing the effect of the session
Sleep Plus Stages™
Follow your sleep stages and get insights to your sleep quality
Fitness Test
Test your fitness level easily in just 5 minutes without breaking a sweat.
Running Index
Get an estimate of your running VO2max and see how your running performance is developing.
Smart Calories

Know exactly how many calories you've burned based on your weight, height, age, gender, your individual maximum heart rate (HRmax) and how hard you're training.
Continuous Heart Rate

Get a comprehensive view on how your heart behaves during your day. Continuous heart rate monitoring gives you even more accurate calorie burn and activity data and tells you the lowest and highest heart rate of your day.
Serene™ breathing exercise
Relax your body and calm down your mind with the help of a guided breathing exercise
⚠ Ca Residents: Proposition 65 warning
Plan your training
Plan all your training from individual workouts to full season plans.
Analyze your results
Get to the heart of your performance with the extensive training analysis tools.
Share with your coach
Share your training data with your coach or PT with the free Polar Flow for Coach service.
Get social
Share your highlights, join groups, and let the Polar Flow community help you on your way to your goals.
Connect with online sports communities
Strava
TrainingPeaks
MyFitnessPal
Endomondo
Nike+ Run Club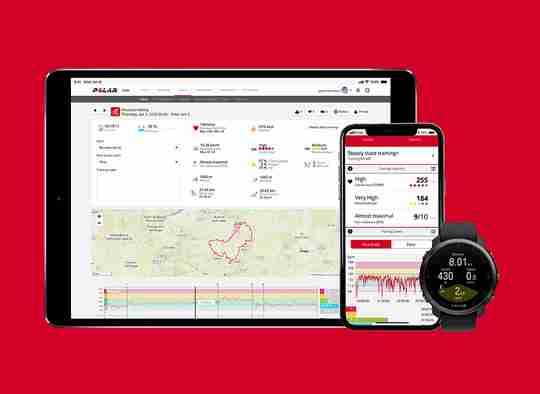 Polar Verity Sense Optical Heart Rate Sensor
Chargeable battery & Waterproof (50 m)
Long battery life: 24 hours on a single charge
Internal memory: 16 MB, 600 hours of training time
Works with all Polar Bluetooth® devices, most sports and smart watches, Polar Flow and many other fitness apps
Works with ANT+ devices such as gym equipment and cycling computers