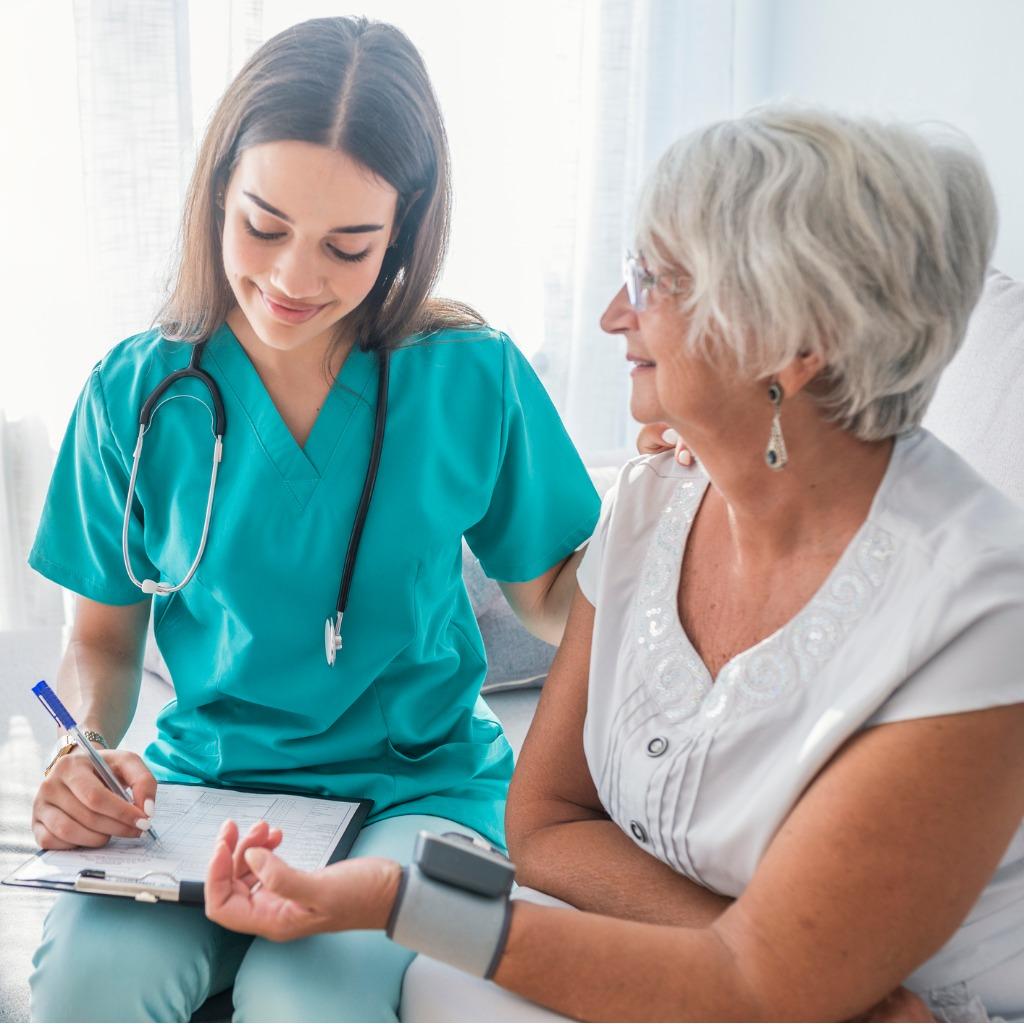 The AHA recommends the following:
Sit quietly while taking your blood pressure.
Rest for 5 to 10 minutes beforehand.
Keep your legs uncrossed and feet flat.
Sit with your back straight.
Rest your arm on a table so cuff is at heart level.
It's Important to Know Your Numbers
Your blood pressure can vary throughout the day by as much as 30 to 50mmHg. Things like stress, exercise, and even when you eat, drink or smoke can impact your numbers.
That's why it's important to consistently take your blood pressure at the same time every day so you know what's normal for you. Speak to your doctor about what your target range should be and what to do if your readings are outside of that range.
Our Best Selling Blood Pressure Monitor with Wide Range cuff, the UA-767 blood pressure monitor has been A&D medical's most popular blood pressure monitor for 20 years. A&D medical took a great product and made it even better for users with the introduction of the UA-767F series.
Family-Friendly for Sharing Data - Stores 60 results each with time and date stamp for up to four users
Easy retrieval of your results to provide reporting to your physician
Clinically Validated - Utilizes accuracy that is clinically validated by the latest protocol from the European Society of Hypertension
One button operation
Irregular Heartbeat feature
Clock display with time and date stamp
AccuFit™ Plus Cuff
8.6 inch - 16.5 Inch Cuff Range
4 AA batteries (included)
Trusted Accuracy
Clinically validated for accuracy
Indicates an Irregular Heartbeat (IHB) during a measurement
Pressure Rating Indicator classifies blood pressure in accordance with medically approved standards
Body Movement Sensor guides user to remain still during measurement
Cuff Fit Error prevents inaccurate measurements by alerting user when the cuff is too loose
User Comfort
Easy to use, wide range cuff fits most arms (8.6-16.5")
Gentle inflation enables a more comfortable measurement
Convenience
The A&D Promise
5 year monitor warranty and 2 year cuff warranty
Cuffs not made with natural rubber latex
Battery life indicator
In the Box
767 Home Blood Pressure Machine
Wide Range Cuff
4 AA Batteries
Carrying Case
Instruction Manual
Quick Start Guide