If purchasing Garmin Certified Refurbished products
The product is renewed, fully functional, and in like new condition. Backed by the 1 year same as new manufacturer warranty.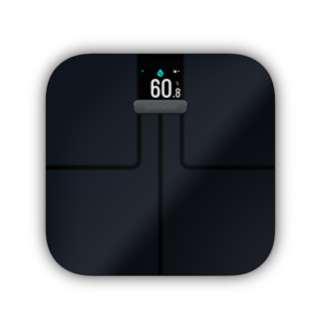 BODY WATER PERCENTAGE
See what percent of your total mass comes from fluids. It can help you see how hydrated you are.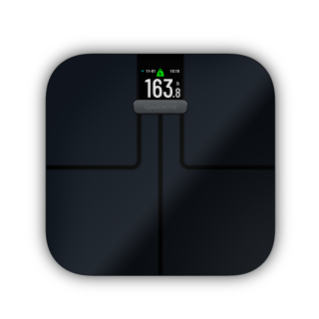 WEIGHT
View your weight in pounds, kilograms or stones and pounds. Plus, see differences between one weigh-in and another.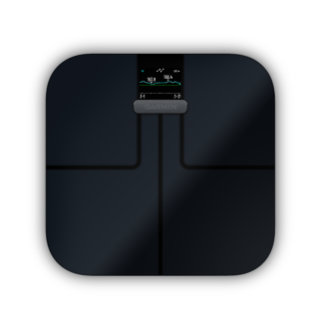 WEIGHT TREND
See how your weight has changed during the past 30 days. Track longer trends in the Garmin Connect app.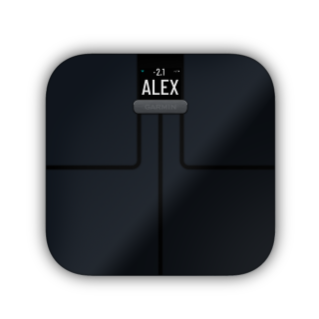 MULTIPLE DAILY WEIGH-INS
See patterns in your weight, and track how your body changes throughout the day — on the scale and in Garmin Connect.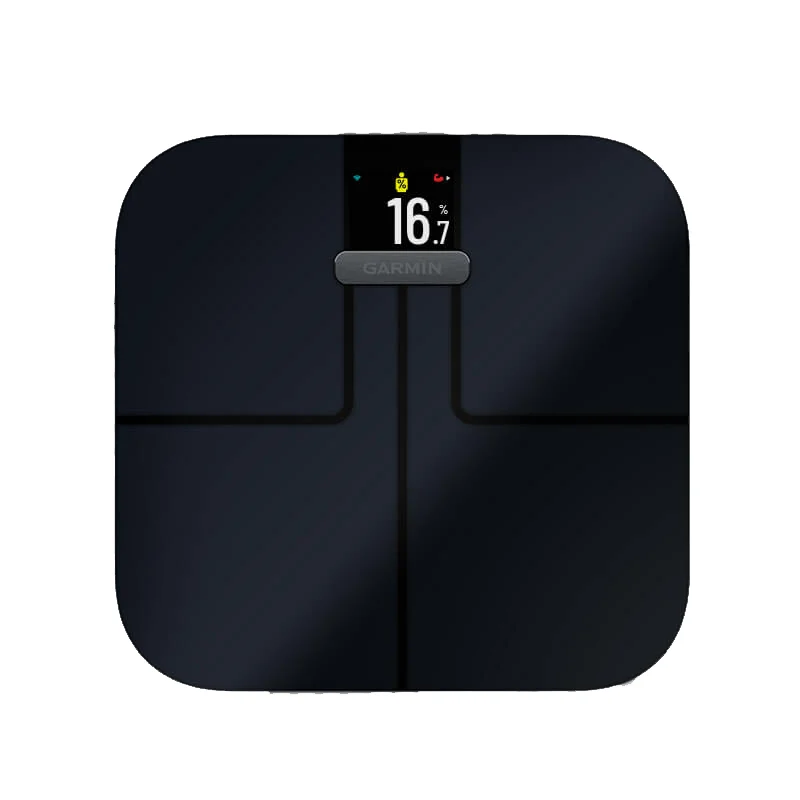 BODY FAT PERCENTAGE
Your body needs some fat to be healthy. See what percentage of your mass is made up of essential and stored fat.
Get a more holistic view of your health using the Index S2 smart scale. Track your progress toward your goals with accurate measurements for weight, weight trend, body fat percentage, BMI, skeletal muscle mass and more.
Seamlessly sync with your Garmin Connect™ account via Wi-Fi® connectivity to see your data, get trend graphs, view multiple daily weights and more alongside your other wellness information. You can even use the app to customize the data you see when you step on the scale. Create up to 16 unique user profiles to track individual stats and progress.
Whether you're an athlete in training or just trying to maintain a healthy weight, this sleek scale can give you a more holistic view of your health on an easy-to-read color display.
Ready to see how much of your body is fat, muscle, bone or water? We got you.
Connecting is easy thanks to built-in Wi-Fi® technology. Seeing your stats in the Garmin Connect™ app is even easier. You can't beat having all the stats you care about in one place.
Make it a group effort with up to 16 other users.

Keep up with your goals for up to 9 months without new batteries.
Your weight can change a lot from day-to-day. See your progress over time, and stay motivated.
Dimensions: 12.6" x 12.2" x 1.1" (320 x 310 x 28 mm)
Weight: 4.4 lbs (2.0 kg)
Battery life: Up to 9 months; uses 4 AAA batteries (included)
BLE capable: Yes
ANT compatible: Yes
WiFi: Yes, 2.4GHz
Weight limit: 400 lbs (181.4 kg)
In the Box
Index S2 Scale
4 AAA batteries
4 carpet feet
Documentation
⚠ Ca Residents: Proposition 65 warning