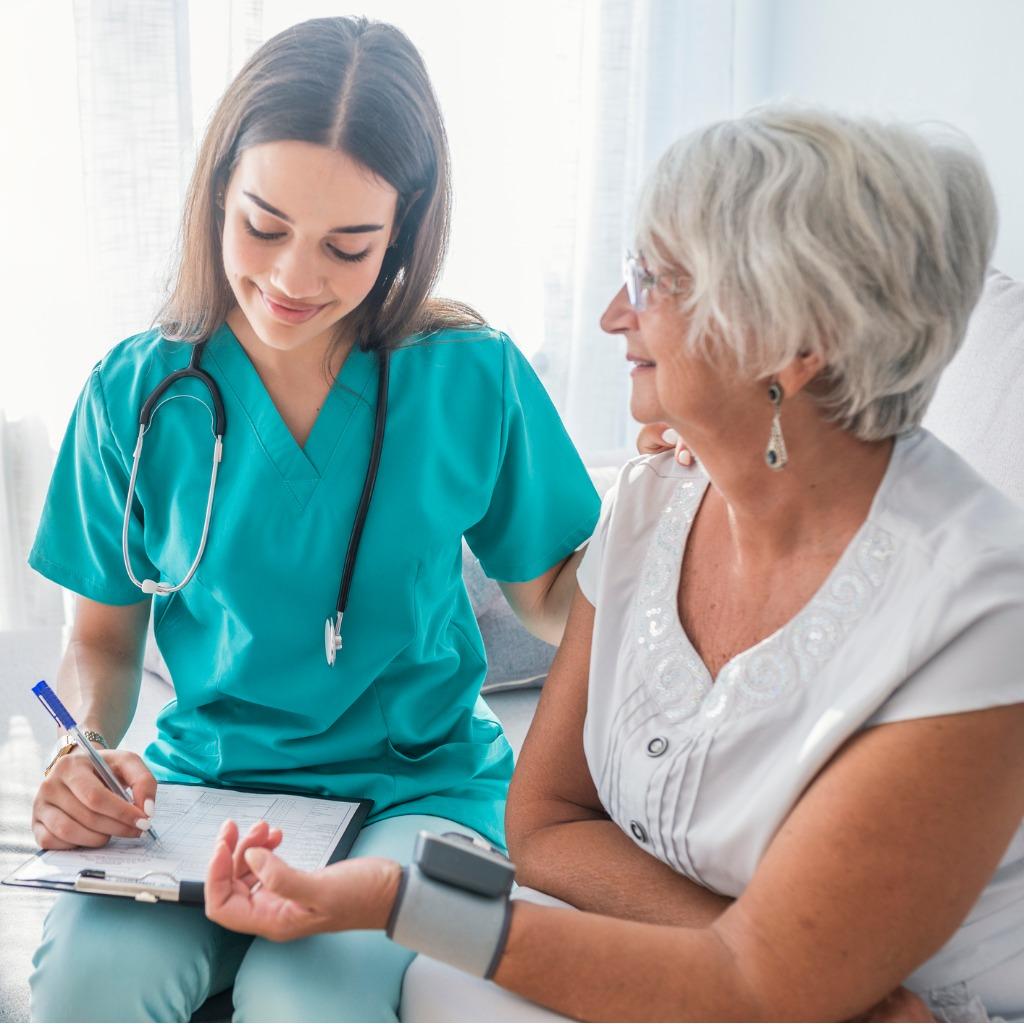 The AHA recommends the following:
Sit quietly while taking your blood pressure.
Rest for 5 to 10 minutes beforehand.
Keep your legs uncrossed and feet flat.
Sit with your back straight.
Rest your arm on a table so cuff is at heart level.
It's Important to Know Your Numbers
Your blood pressure can vary throughout the day by as much as 30 to 50mmHg. Things like stress, exercise, and even when you eat, drink or smoke can impact your numbers.
That's why it's important to consistently take your blood pressure at the same time every day so you know what's normal for you. Speak to your doctor about what your target range should be and what to do if your readings are outside of that range.
A classic wrist blood pressure monitor with the benefits of speed and accuracy at the touch of a button.

Quick and Easy Measurement
• Easy one-button operation for quick and accurate measurement
• Stores 60 measurements in memory with recall
• Displays average of all measurements

Trusted Accuracy
• Clinically validated for accuracy
• Indicates an irregular heartbeat (IHB) during a measurement
• Pressure Rating Indicator classifies blood pressure in accordance with the American Heart Association (AHA) medically approved standards
User Comfort

• Easy to use wrist cuff - 5.3-8.5" (13.5-21.5 cm)
• Gentle Inflation enables a more comfortable measurement

Convenience
• Compact size for storage and travel
What Is In The Box
• Wrist Blood Pressure Machine with 5-year warranty
• Cuffs are not made with natural rubber latex
• Battery life indicator
• A&D Connect companion app, download for free to manually log and electronically track measurements (available on iOS and Android)
Specs
Comfortable and easy to use
Durable Velcro fastener
The A&D Medical blood pressure cuffs are durable and come with a 2 year warranty.
Model: UB525
UPC: 093764603976