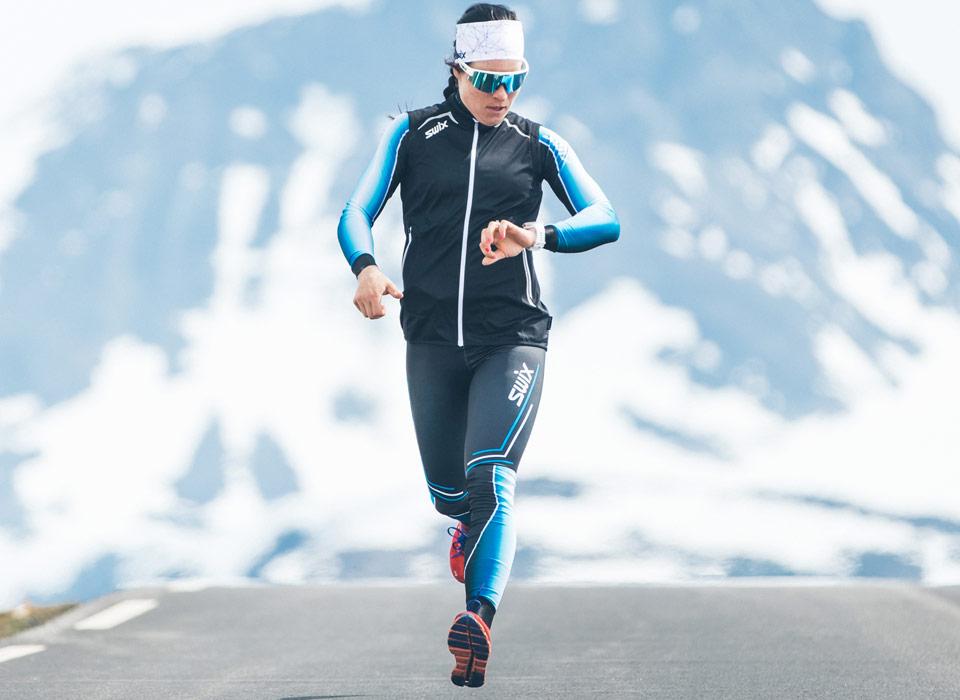 Running Program
Train for a running event with a personal and adaptive training plan in Polar Flow. Choose from four different targets, 5K, 10K, half marathon and marathon, and get a training plan that fits you and your goals.
Running Index
Shows how your running performance is developing. Polar's Training Benefit immediately explains what type of physiological benefit you gained from your training.
Fun running displays
Compare your current speed with the world record speed for a marathon or check what your Cooper test result would be with your current pace.
Smart calories
Keep track of the calories you've burned. Polar M200 continuous heart rate measurement combined with 24/7 activity tracking ensure your calories burned are measured accurately and reliably.
Sport profiles
Polar provides over a hundred different sport profiles which enables you to choose the right one for your training sessions.
Phone notifications
Phone notifications allow you to see notifications from your phone directly on the screen of your M200.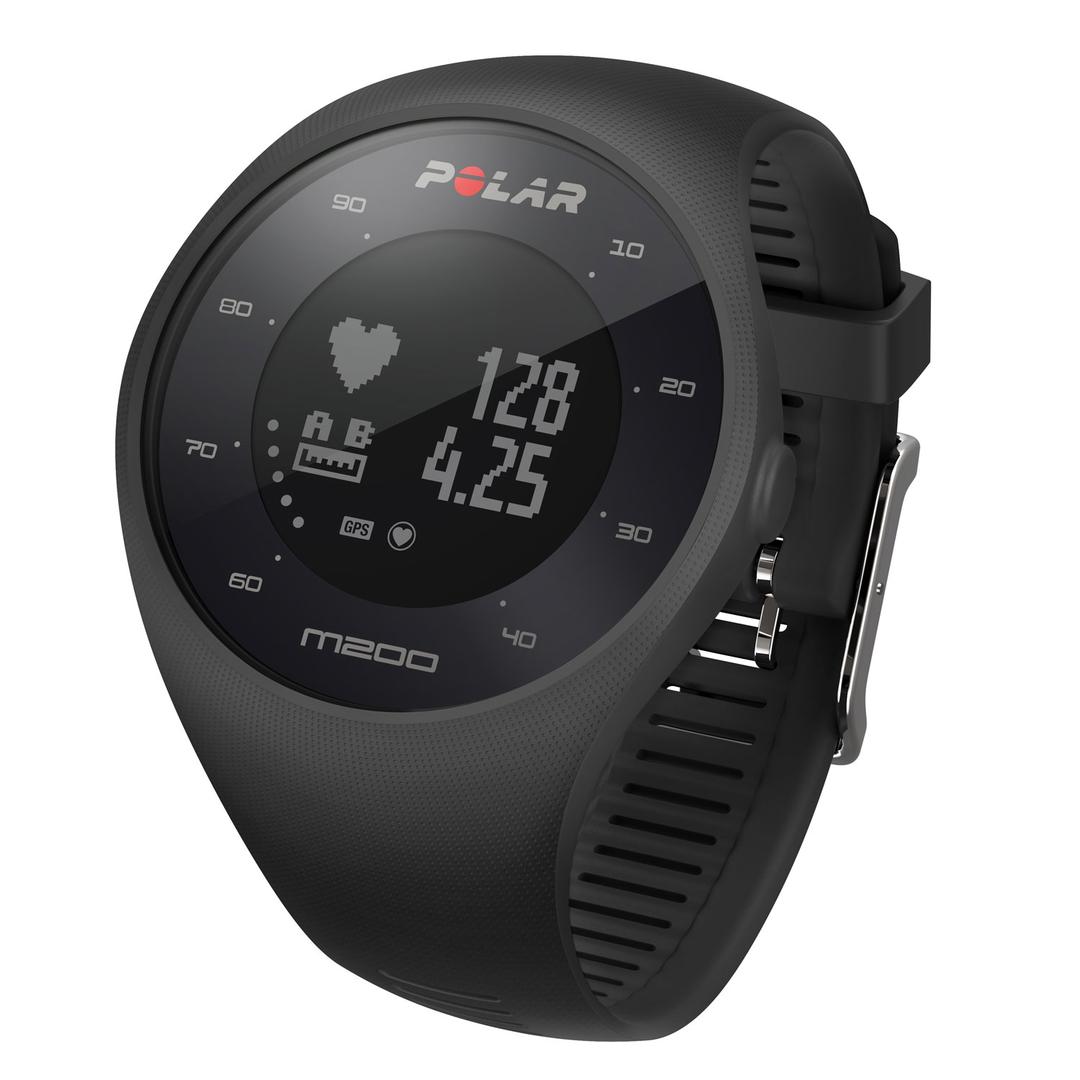 GPS running watch with wrist-based heart rate.
Polar M200 is a waterproof running watch that measures heart rate from the wrist. It features integrated GPS, 24/7 activity tracking and Polar Smart Coaching features for personalized guidance and feedback. The changeable wristbands make sure it fits all styles.
Integrated GPS
Optical wrist-based heart rate
Waterproof (suitable for swimming)
Changeable wristbands
Feedback after training
24/7 activity tracking
Running Program
Inactivity alert
Activity goal and activity benefit
Sleep duration and quality
Polar Flow web service and app
With a personalized running PROGRAM to support your goals for the season and enhanced activity analysis to keep track of your day, the Polar M430 is with you every step of the way
Integrated GPS tracker - includes smart features for speed, distance, pace and route tracking
Activity monitoring - follow your daily activity and sleep 24/7
Mobile connectivity - seamless communication via Bluetooth Smart to Polar flow app on mobile devices
Running program - GPS running watch contains free running plan made just for you and your needs
Changeable Wristbands make sure it fits all styles. Water Resistance: Waterproof (suitable for swimming)
⚠ Ca Residents: Proposition 65 warning
WITNESS YOUR DATA COME ALIVE
Discover Polar Flow, the ultimate training platform that breathes life into all your data. With extensive training analysis tools, an automatic training diary, progress reports, and much more, Polar Flow will help you achieve all your training goals.
SYNC YOUR DATA TO OTHER SERVICES
With Polar Flow, you can automatically sync all your training data to other apps as well, such as Strava or TrainingPeaks.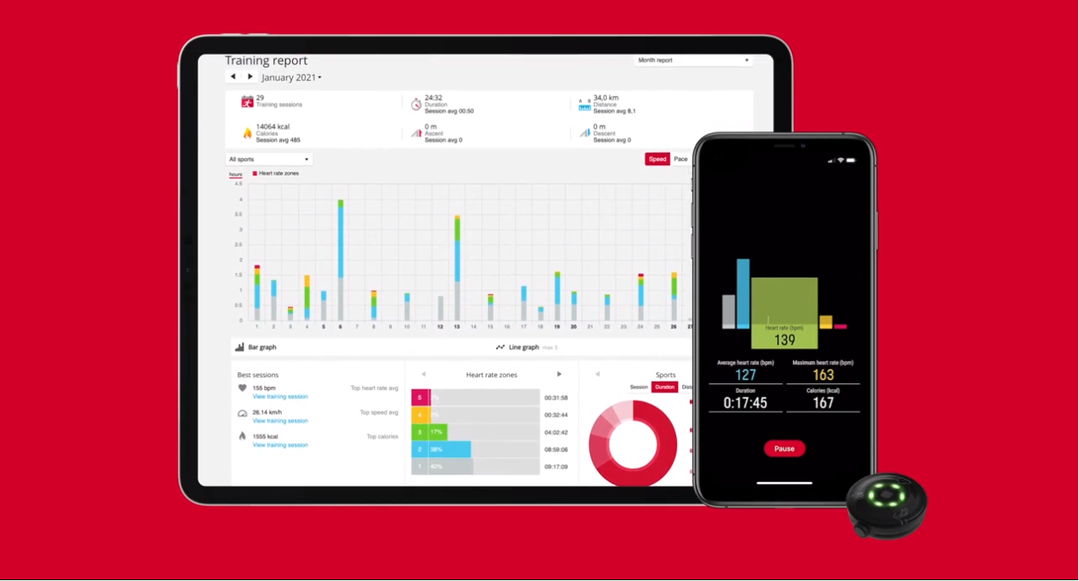 Polar Verity Sense Optical Heart Rate Sensor
Chargeable battery & Waterproof (50 m)
Long battery life: 24 hours on a single charge
Internal memory: 16 MB, 600 hours of training time
Works with all Polar Bluetooth® devices, most sports and smart watches, Polar Flow and many other fitness apps
Works with ANT+ devices such as gym equipment and cycling computers